As my final post of the year, I've decided to share the 10 most popular posts of 2021. In case you missed any, now is your chance to catch up on these most-read posts of the year.
Best wishes for a Merry Christmas. I hope these posts will help you have the best possible year in 2022. I encourage you to unplug for a while and cherish the time with your families. I'm doing the same, and look forward to reconnecting with all of you in 2022.
In case you missed any, here are the top 10 posts of 2021 from The Retirement Manifesto.
Click To Tweet
---
The 10 Most Popular Posts of 2021
With over 850,000 page views this year, the following are the most popular posts of the year. Thanks to all of you for continuing to read my blog, I hope my words continue to…
"Help People Achieve A Great Retirement" (my byline).
In ascending order…here we go:
---
10. The Ultimate Pre-Retirement Checklist
A checklist of everything you should be addressing as you prepare for retirement.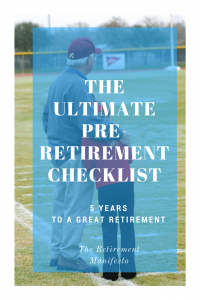 ---
9. Our Retirement Investment Drawdown Strategy
The strategy we designed to manage our transition from "Accumulation" to "Drawdown" as we prepared for retirement. Includes a "blog chain" to 23 other bloggers' posts on their strategies for retirement drawdowns.
---
8. 20 Ways To Be Happier In Life
20 things I've discovered on my journey that have made me happier in life.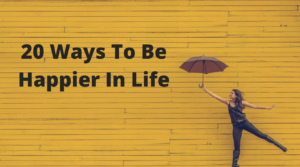 ---
7. How To Manage The Bucket Strategy
I explain how I've managed the Bucket Strategy successfully through my first 3 years of retirement.
---
6. A Tour of My Woodworking Shop
I've built a place to pursue my retirement dreams and you were interested in taking a look inside.
---
5. Your Bucket Strategy Questions, Answered!
I answer the questions from viewers of my appearance with Wade Pfau on a presentation I did in his Retirement Researcher group where I reviewed The Ultimate Pre-Retirement checklist. The bucket strategy was the most popular topic of the presentation, so I dedicated this post to answering questions raised.
---
4. Introducing The 90/10 Rule of Retirement
People said it was true, but I didn't believe it until it happened to me. Done correctly, you'll likely find you spend a lot less time thinking about money after you retire.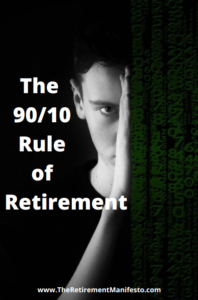 ---
3. How To Build A Retirement Paycheck
The first post in my "Bucket Strategy Series" has been a reader favorite since it was first published 18 months prior to my retirement. I've kept the series updated as I've lived with the "Bucket Strategy" successfully through 3+ years of retirement.
---
2. 10 Steps To Make Sure You Have Enough Money To Retire
One of the biggest worries people have is running out of money in retirement. This post outlines steps you can take to alleviate that worry.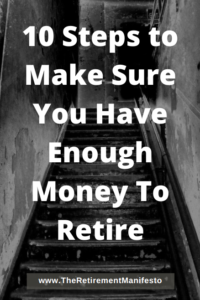 ---
1. 20 Steps To Take In The Year Before Retirement
The #1 most-read post in 2021 was written 6 months after I retired when these 20 steps were fresh in my mind. A perennial favorite, this post was also the #1 most-read post in 2019! The image below has gone viral on Pinterest and continues to generate significant views every month.
---
Conclusion
As I approach my 7th year with The Retirement Manifesto, I enjoy seeing which posts most resonate with you. My goal is to help people achieve a great retirement, and it's useful to know which content is of most interest. It helps me focus on the things that matter to you and, more importantly, makes this blog more valuable as you navigate your retirement journey.
Thanks for your continued loyalty, and best wishes for a successful 2022!
Previous "Top 10" posts: