By this time tomorrow, my wife and I will be driving North to spend the Christmas holiday with our families in Ohio and Michigan. As the final post before the holiday break, sharing the Top 10 posts of 2019 from The Retirement Manifesto seems to be a good way to wrap up the year.
If you happened to miss any of these top 10 posts of 2019 during the year, now is your chance to catch up before the New Year begins. Enjoy your holidays and sincere best wishes for a great 2020!
For my last post of the year, I'm sharing the Top 10 Posts of 2019!
Click To Tweet
The Top 10 Posts of 2019
Below is a list of the 10 most-read posts during the year, based on how many page views each article had. To build suspense, I'll be presenting the posts in descending order. Thanks to all of you for being loyal readers of this blog, it motivates me to know that my words are Helping People Achieve A Great Retirement (my byline!).
By the way, we had a total of 550,000 page views during 2019!! Thanks to all of you for a great year!
Click on the headlines below to read the post:
---
The top 5 secrets that led to our early retirement.
---
"The experts" weigh in on the most common financial mistakes they see among retirees.
---
A perennial favorite, this post from 2018 has gone viral on Pinterest in 2019! Thanks to all of my readers who share my "posters" on Pinterest (just hover on the image and click to share!). A can't miss checklist for those approaching retirement!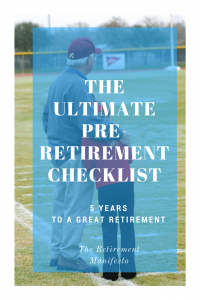 ---
This one got a bit contentious in the comments. Gotta love a good debate!
---
A look at the "Spend Safely In Retirement Strategy", deemed by experts as the best strategy to determine how much you can safely spend in retirement.
---
A guest post while we were on The Great American Road Trip by ActuaryOnFire, with one very cool chart. Man, I wish I could create charts this good! Fascinating stuff!
---
The inspiring story of Susan and Norman, who had nothing saved in their mid-40's, but were still able to put themselves in a position to retire a short 12 years later. Here's how they did it.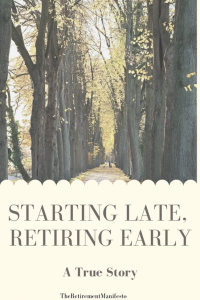 ---
My all-time most popular post, this classic from 2016 keeps getting the clicks. An overview of how to set up a Bucket Strategy to fund your retirement paycheck. I've been using the system for 18 months now without regret.
---
Not only my retirement drawdown strategy but links to 21 other bloggers who joined this chain of posts about how best to withdraw your investments in retirement. A classic from 2017, and still in the top 10 posts of 2019 (based on views this year)!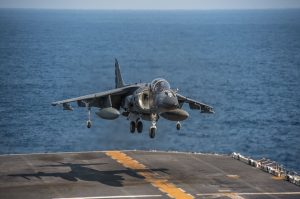 ---
I'm pleased this one made the #1 spot (thanks again to all the readers who share my "posters" on Pinterest, it drove a TON of traffic to this one). 20 valuable tips on all the things you have to do in your final year of work. For example, all that stuff on your work computer will disappear when you retire, do you have plans to migrate everything to your personal computer before you walk out the door?
---
Conclusion
So there you have it, 2019 in a nutshell. I can't wait to see what 2020 has in store.
Now, prepare to turn off your computers (and phones?) for a while and enjoy your holidays with your families. After all, if Santa can manage his far-flung global enterprise without having to get online, all of us have a chance. I'm planning on going radio silent for a while, but will be back with (jingle) bells on in 2020!
Merry Christmas, and sincere Best Wishes for the New Year!
Fritz