Retirement planning is, by definition, uncertain.  One of the primary goals of retirement planning is to answer the question, "When Can I Retire?".  Mathematically, the question seems fairly easy to answer. Simply look at how much money you'll spend in retirement, and then figure out how much you can draw from your investments.  Once there's enough money saved to cover expenses for the rest of your life, you can retire.
The problem revolves around the variability on both the spending and income sides of the equation.  Your spending will be impacted by many things beyond your control, including inflation, health care and how long you'll live. Your income will be volatile as markets boom and bust. "When Can I Retire?", then, becomes a more difficult question to answer, and some subjectivity must be included in the discussion.  Sorry, but it's not a question that can be answered via a purely mathematical equation.
The help you answer the "When Can I Retire?" question, I've outlined 5 key milestones below.  
If you've achieved these 5 Milestones, you're ready for retirement.
Click To Tweet
5 Milestones To Answer "When Can I Retire?"
1.  Your House Is Paid Off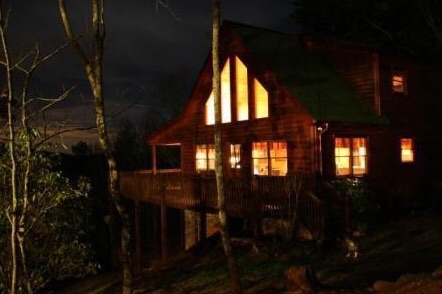 While it's certainly not a necessity to pay off your home before you retire, eliminating all debt is a significant milestone that speaks well about your retirement readiness.  Once you've moved into the fixed income reality of retirement, elimination of your credit card, automotive and housing debt will position you well in the event you face any financial emergencies (health care?) during your retirement.
The picture above is our retirement home, which I wrote about paying off in this article. Some would argue that with the low interest rates, you can improve your financial returns by investing the money in higher yielding assets and continue to maintain your mortgage.  We thought about that argument, but decided the peace of mind was worth a lot to us.  We haven't regretted the decision, and knowing we're now debt free brings a sense of accomplishment as we move toward our early retirement in the coming years.
---
2.  You're No Longer Supporting Your Kids (Or Parents)
There's enough uncertainty in retirement planning already.  Let's not make it worse by having an unknown expense lingering at our time of retirement.   We all love our kids, but there comes a time when they need to achieve financial independence.  Don't let your kids ruin your retirement. If they must move back in with you (jobs are tough these days), make them pay rent to offset the cost.  It's still cheaper than living on their own, and you won't be draining your retirement funds for someone who still has a lifetime to earn money.  Talk to your kids about your retirement plans. Your kids can take on some debt and work their way out of it, you don't have the luxury of time with your looming retirement.  To be safe, you should consider continuing to work until your kids have landed on their feet.  As your kids enter the workforce, be a mentor and teach them The First 6 Steps To Financial Wealth.  Also, with many of us Baby Boomers now caring for elderly parents, you should have some serious reservations about retiring if you expect many years of financial support will be required for them.
---
3.  You Know Your Withdrawal Rate (and it's 4% or less)
You can't retire until you know your numbers. Full Stop.
Click To Tweet
While many folks dread this piece of retirement planning, it's absolutely essential that you've put the pencil to the paper and figured out if you have enough money to fund your retirement spending.  Ideally, you should have enough saved prior to retiring to allow a withdrawal rate of 4% or less (we're targeting 3%, as I'm a bit pessimistic about future investment returns).  For example, if you have $1,000,000 saved, a 4% withdrawal rate would provide $40,000 per year of retirement spending.
Read my four-part "When Can I Retire?" series at this link for a detailed review of the steps you can take to run the numbers yourself.  Below is the outline of the series, which shows the steps I suggest you follow:
---
4.  Your Investments Are Ready For Your Retirement
As you move through The Red Zone, you need to position your investments for the transition from "inflows" to "outflows".  Define your personal Portfolio Withdrawal Strategy, and have it in place before you retire. To minimize your sequence of return risk, make sure you've set aside a cash reserve equal to 1-2 years of spending requirements before you retire.  In the event of a market downturn, you can live on cash reserve "bucket" and avoid having to sell any of your investments in the middle of a market correction.
If you've not yet built a 1-2 year cash cushion, plan on achieving that milestone before you retire.
Beyond the cash cushion, read my article on 7 Strategies To Make Your Money Last Through Retirement. Revisit your Asset Allocation to insure you've adjusted your investments to a more conservative profile.
If you've accomplished all of the above, consider this milestone achieved.  If you're still young and not too interested in the specifc timing of your retirement, use the chart below from a recent Boston College study to insure you're saving enough for your potential retirement age target:
---
5. You Know What You're Going To Do
Have a purpose in mind before you retire.  Don't let your retirement become depressing.  In the final few years of your working career, be intentional in your efforts to expand your interests outside work.  Spend time talking about your post-retirement plans with your spouse. Experiment with a "trial retirement" vacation.  Develop alternative means to replace the socialization and self-esteem that work brings, and begin that development as part of your retirement planning. Begin populating a bucket list of items you'd like to do in retirement.  Broaden it to include categories beyond travel.  Stretch yourself.
---
Conclusion
There you have it.  5 Key Milestones.  Achieve all 5, and you're ready to retire.
Your House Is Paid Off
You're No Longer Supporting Your Kids (or Parents)
You Know Your Withdrawal Rate (and it's < 4%)
Your Investments Are Ready For Your Retirement
You Know What You're Going To Do
What do you think?
The list could clearly be expanded (e.g., line up your health care, but I consider that a subset of understanding your numbers).  From my perspective, the 5 Milestones listed above are solid criteria as you plan for your retirement date.
Are there any other significant milestones that should be in place before you pull the retirement trigger?