I conducted an interesting experiment over the Thanksgiving Holiday.  For the first time in my life, I "retired" (or as close as one can come while still working).  In support of my experiment, I stayed off my computer as much as possible and Didn't Write For 10 Straight Days.  In the 2 1/2 years I've spent building this blog, I've never taken more than 5 days off from writing, so this was kind of a big deal for me.
I took the time to enjoy a "10 Day Retirement", a trial run in preparation for the real thing.
Time to simply live in the mountains, with my wife and my dogs.
Time to be content.
Time to think.
I've had an interesting 10 Day Retirement - It Gave Me Time To Think.
Click To Tweet
It's been a really good few days. Today, I share the experience with you.  Consider it "My Random Thoughts On A 10 Day Retirement."
The Big Date
Big Announcement:  My wife and I have set our retirement date.  Technically, it's not "official" since I've not formally announced the date at work.  My boss knows what I'm thinking, and I'm having some preliminary discussions with HR.  The wheels of Corporate Bureaucracy are starting to turn. Whether the date is "formal" or not, the reality is that retirement is approaching, and I know the Midnight upon which that clock will strike.  I recently put the date in a countdown app on my phone, and I'm enjoying watching it count down with each passing day.
Like the sun in the picture above, retirement is on the horizon and coming into view.  It's going to be a beautiful sunrise, and I'm looking forward to it.
And yet….
Trepidation
In spite of the excitement, there's some trepidation.  After 33 years of working my way into an office, or an airport, or a business meeting in some faraway place, it's going to come to an abrupt end.
One Day I'll Head Into The Office, And The Next Day I Won't.
Click To Tweet
The same thing is going to happen to you (if it hasn't already).
Retirement is a big change, and it shouldn't be taken lightly.  I'm excited about reaching the starting line, but it's impossible to know what life will be like in retirement until we actually live it.  I've heard from Others Who Have Gone Before that it's common at this stage to be both excited and anxious.  Since we're getting close, I decided now was a good time to take a mini-break and think about the excitement of life after retirement.
I encourage you to do the same.
There's More To Life Than Work
I know, that's a really obvious statement.  But as you think about Retirement, you really are facing a life without the obligation of Work.  LIFE without the obligation of Work.  What does that mean?  What does it look like?
Dunno, never been there, but I'm going to find out soon.
What does life look like for you, when work is no longer mandatory?
Click To Tweet
I've thought a lot about the activities and Purpose with which you fill the days and how much they matter (a lot, btw).  Work is no longer mandatory, and your entire life becomes "Optional".  In some perverse twist of logic, it's now mandatory that you determine how you're going to use your time. Think about how you're going to use that Freedom, it's important.
It's your option, but you do have to choose.
You can define your Purpose. You can decide how you'll fill your days. I've had a wonderful 10-day stretch, and I put it to use as an opportunity to think about life post-retirement and the activities that will fill my day, and the Purposes I'll pursue.
At one point, I didn't leave the house for a 48-hour stretch, the longest in the past 5 years of my life.  I went for an enjoyable 3 mile run down our gravel road and I walked the dogs a few times through the woods, but beyond that I didn't leave our property.
It felt wonderful.
It was relaxing, and it was calm.
It was contentment.
I thought about a lot of stuff, and I enjoyed the introspection.
Have you taken time to think lately?
My 10-Day Mini Retirement
For 10 Days, I was able to minimize the amount of time I needed to devote to work obligations. The corporate e-mail traffic was slow over the holiday, and I was able to focus my time on thinking about life post-retirement.  I found myself thinking time and time again that this is as close to retirement as I'll get until I actually retire.
It was a bit surreal.
I painted my shed man cave, a job which was long overdue (looks nice, right?).  I relaxed in front of a fire with my wife watching Longmire (wow, does that show rock, or what?).  I volunteered at our local dog rescue and got a few dogs placed in their "forever homes" (rewarding beyond words).   I lined up a few guys from the Blue Ridge Mountains Photographers club (which I'll be joining after retirement) to take some photos of the rescue dogs.
BTW, those guys CRUSHED the dog pics, here's an example.  Amazing, right?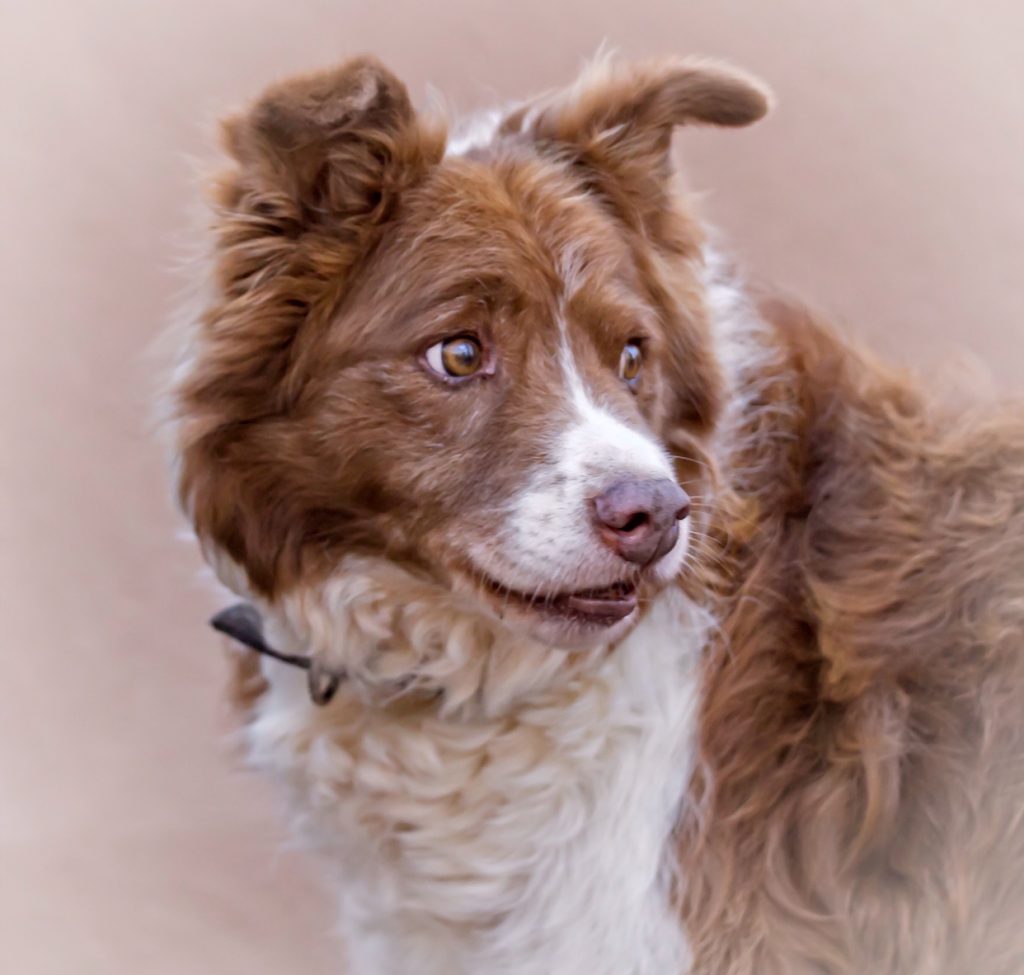 I used my chainsaw on a few trees (have I told you lately that I love my chainsaw?  That Commercial-Grade Sucker cuts through wood like a hot knife through butter.  Argh Argh.).
I read a book and a few magazines.
We bought my "retirement truck" (ah, a future post, perhaps.  Come back, ok?  I plan to tell you more…).
We made reservations for weekend camping at nearby State Parks in April & May 2018, even though we don't own a 5th wheel yet (Confession, we may have gotten caught up a bit in The Dream, but we're going to make it happen!).

We went to a musical at our local Community Theater.
We laughed.
We spent a day in Chattanooga, viewing the city from the heights of Lookout Mountain:
I walked our four dogs, several times a day on the insanely beautiful 1.3-mile private trail off the back of our Great Cabin property.  Wow, are we blessed, or what?  Pause for a second on the picture below, can you smell the woods?  I am blown away every day when I walk around that loop.
It's absolutely beautiful, and it's right out our back door….
I spent time thinking.  It's important to think about Your Days. Your Weeks.  Your Months.  How will you fill the time which was previously committed to "Work"?
It's been an exhilarating 10 Days, and I've enjoyed it immensely.  I recommend it to everyone at some point in the year prior to your retirement.
Take Time To Think about what you're going to do in retirement!
Click To Tweet
The 10 days have been an exciting time to Dream.  To think about a time when the work obligations diminish, and we have the freedom to decide how we'll utilize our time.
10 Days, No Obligations
I intentionally avoiding obligations during the 10 days.  The time was free, just like it'll be in retirement.  As the days at home unwound, I found myself "Thinking" and "Connecting" in the hours when I'd normally be writing. I thought about the amount of time I spend in front of a computer screen and decided "Not This Week".   So, I decided not to write.  10 days spent thinking about what our retirement days will be like, without being absorbed by electrons on a screen.
It was exhilarating.
It was the closest we will come to "Experiencing Retirement" until I actually retire. The Work switch is now back "on" (When At Work, Work!), and I'm writing these words from my City Apartment after a crazy day of the reality that is work (I Love Electrons, really!).  But for 10 days, the work switch was "off", and the Freedom switch was "on".
Retirement is the Starting Line
I've decided to view retirement as a "Starting Line", rather than a "Finish Line".  Sure, I'll hit a finish line at the end of a long and successful career, which I've enjoyed and for which I'm most thankful.  However, I want to live my life looking forward, and there's no better starting line than the point in your life when work is no longer mandatory.
We've earned true Financial Independence and the elimination of the need for work.
It's an exciting starting line.
It's time to get started.
Retirement Is The Starting Line, Not The Finish Line
Click To Tweet
Oh, the things you could do.
And the things you shouldn't do.
It's important to have your priorities in place for retirement.  I learned a lot reading this post from Mrs. Keep It Thrifty this week (Jaime, see, I told you I was going to share your post here today!).  Jaime and her husband are taking a mini-retirement, and they're learning some things.  They're learning to avoid "Becoming Invisible", a risk I can relate to.  They're learning the importance of dreaming together. That lady can write, and she's singing my tune.  They're thinking about a lot of the same things I am, even though they're 20 years younger.  I love how we can all learn from each other.
From them, I'm learning to focus on the things that are important.
I encourage you to do the same.
My Decision:  Everything's In Play
I've made a decision during my 10 Day Retirement.  I've decided that everything's in play for our post-retirement life.  It doesn't matter what it is, there's nothing in our lives that we can't choose the role it plays.  There are things we can choose NOT to do, and there are things we can choose to pursue with a passion.  Our choice.
Freedom.
It's a clean slate, and we're the artists.
I can't wait to start painting.
Conclusion
If you're nearing retirement, consider doing a "Dry Run" experiment, whatever that means to you.  Be intentional in creating an environment which is closer to your "Retirement Life" than your "Normal Working Life".  Get off your computer, or your T.V., or your phone.  Be with the one you love.  And take time to think.
You've got a blank canvas in front of you.
You need to figure out what you're going to paint.