Today's article was written by a good friend of mine, Kirk, who will be retiring in 3 weeks at the age of 56.  His story is interesting, including his negotiation for a 6 month sabbatical to hike the Appalachian Trail in 2013.  Congratulations, my friend, on your successful journey down the road to early retirement.  Thank you for sharing the lessons you've learned during your journey, for the benefit of all of The Retirement Manifesto readers!
From Air Force Blue, to Corporate Gray, to a backpack – the road less traveled
There are many ways to get to the end game of early retirement.  The way my family and I arrived may be the "Road Less Traveled" but it's the one we took and here we are at 56, ready to embark on the journey of our lives.
A month ago I submitted my official request to retire at the end of the year, just a short 36 days from now.  At 56 years old, I am really going to pull the plug and walk away from what we have known for so long and RUN to what we have been dreaming about for the past few years.  Let me share with you how we got here;
3 Decades Summarized In 2 Paragraphs:
The early years (20 – 40)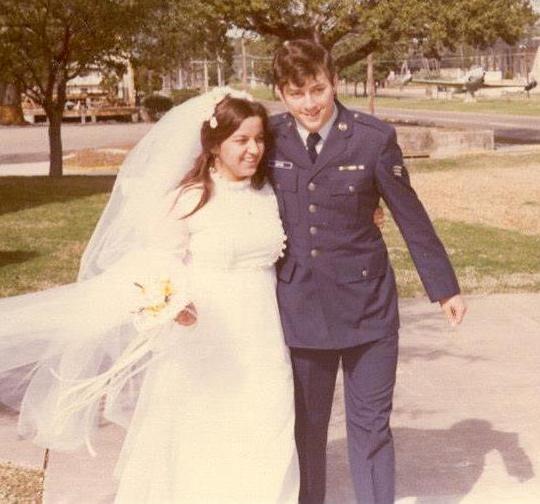 My wife and I married younger than most, she was 18 and I was 20.  Together we had just $300 to our names, and it was all hers.  I was the spender and she was the saver and while it took her some months to convert me, she did.  Within the first couple of years we were investing $50 a month and saving roughly 10% of my monthly income.  It doesn't sound like much but in the 80's with 2 small children it was all we could do.  We were not saving for anything specific at that time, just putting money away for that rainy day.  A common rule we had was that when we would get a promotion or raise we would dedicate 50% of it to savings / investments, 10% went to tithing and the final 40% we would add to our annual budget.  After 20 years in the military, at 38 years old we retired for the first time.  After a short period of relaxation I set out in search of my next career. The plan was to invest my monthly retirement and live solely from my new ventures, and it has been a blessing to do so.  We also found a great Christian financial advisor who we have enjoyed working with for roughly the past 16 years.
Empty Nest years (40 – 50) 
As the kids grew and left home,  we gained maturity and a vision for our future.  As a result, we modified our strategy from a percent of our income and created an "annual investment target" where we would align on how much we would invest during a given calendar year.  This shift was now taking into account what did we need to spend to have the life we wanted (not what could we spend) and then shift the rest of it to investments.  This worked well for us as we tracked our spending in categories and made investments and paid cash for everything else.  We removed debt from our lives completely.  A blessing for us as well, in 2013 I was fortunate to take a sabbatical to hike the Appalachian Trail in its entirety.  This 6 month period enable us to live on what we anticipated our retirement income to be, and it worked excellently and we have maintained that through today.
The key learnings from our journey:
There are many trails that will get you there, starting early helps in arranging the mental attitude that it's a "lifelong" hike and not a day hike … the terrain can be difficult so keep in mind the reasons you are doing this
Take someone with you – it's easy to get lost along the way, there are no maps for the journey you are embarking on. Alignment with your spouse is paramount.
The final two or three years you are working try and live off the amount you are planning for retirement. You'll know quickly what needs to be adjusted and setting aside the remainder helps grow the investment pool.