Over the past few years, we've been gradually reducing our "clutter" by removing excess items from our house via Craigslist sales.  This article focuses on our results to date, and some lessons learned in our sale of 29 items to date.
This morning, I met a nice "30-something millenial" at 6:55 am outside my office.  With our cars pulled up side by side, we executed a "trunk to trunk" transfer and were on our seperate ways within 3 minutes.  I was $160 richer.  She was the proud new owner of a Yamaha keyboard.  It represented my 29th successful sale on Craigslist.  With 3 sales concluded in the past few days, it's been a very successful "Craigslist Weekend".  With a Christmas Tree ($40) sold on Friday, a Kitchen Hutch ($50) sold on Saturday, and the Piano ($160) sold today, I now have $250 more in my wallet than when I left the office on Friday afternoon.
In addition to the Yamaha piano ($160), our biggest sales in the past few years have been a pool table ($250), a treadmill ($300), a road bicycle ($200), a refrigerator ($100), and a freezer ($100). In addition, we've sold numerous smaller items ranging in price from $10 (an old beat up mountain bike) to many items in the $20-$30 range (mirrors, a head board, old chairs, dishes, a lwan roller, lamps, etc.).
To date, we've generated $2,020 of additional income by selling our excess items on Craigslist. More importantly to me,  we've eliminated the need to move and store 29 items when we downsize to our retirement cabin in a year or so.  We didn't need the items anyway, and the home will "show" better when we list it on the market without the additional clutter.
I now call Craigslist "A Downsizer's Best Friend"!
1. Start Early
Our first "sale" was in Dec 2011, a full 5 years before our targeted home sale timing.  In hindsight, I think this was near the implementation of our "5 Year Plan" for early retirement, and the recognition that we had a lot of excess "stuff" we had to get rid of.  Build in plenty of time to move your items, and focus on producing high quality ads for 1-2 items at a time.  My current strategy is to target a weekend when I'll be home, take pictures during the week, then create ads on the Thursday or Friday before the targeted weekend.
2. Take Pictures.  Lots of Pictures.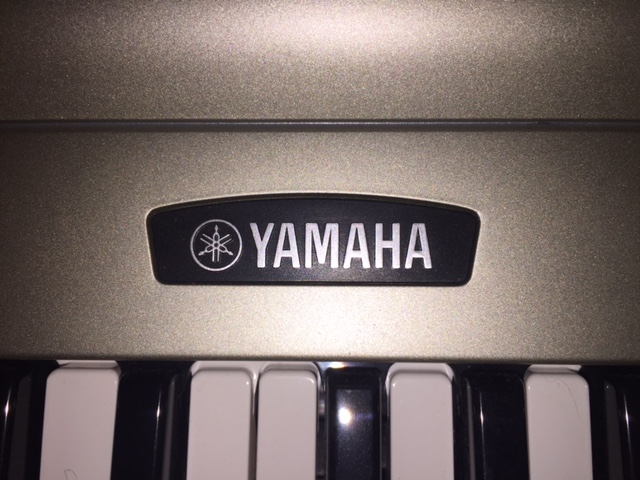 Craigslist allows 24 pictures per ad.  Use as many of them as possible.  Take high quality pictures from every possible angle, including close-up photos of any area you'd like to highlight. Even for something as simple as a mirror, I target 3 photographs as a minimum.  For the Yamaha keyboard I sold today, I had 9 pictures.  Also, include photos for owners manuals or any accessories which will be sold with the item.
3. Give Measurements.
Every ad I produce includes measurements.  The buyer may be looking for something that fits into a certain space, and the extra effort to provide measurements is minimal.  Take the time to measure the item.  I simply carry my phone and send myself a text as I measure the item.  It's easy to pull up the text and include the measurements when I'm creating my ad.
4. Include "Comparison Pricing.
Do a legitimate search on a major web site (e.g., Amazon), and include a realistic comparison price in your advertisement.  Note the wording in my ad for the Yamaha keyboard "$298 value on Amazon".  This helps create a sense of value in your advertisement, and helps "anchor" the potential buyer on the price point.  Also, don't be greedy in your pricing.  If your primary focus is to eliminate clutter and generate a bit of cash, price your items aggressively.  This helps it move quickly, and avoids you having to deal with an ongoing listing, communicating with numerous buyers, renewing the ad (they expire after 45 days), etc.
5. Tell A Story.
Buyers want to know why you're selling.  Note my Yamaha ad above.  I honestly explain why the item is for sale, and confirm that it's in "new" condition since it was only played twice by my mother (actually my mother-in-law, but I try to keep ads as concise as possible) before she broke her hip and had to move to a nursing home.  For many items, I explain that we're selling our home, moving into a smaller place, and don't have room for the item in our new home.
6. Include A Map, But Not To Your House.
For all of my ads, I do two things.  First, I always include a map, but have it showing the location of the public place where I meet my customers (a church parking lot 1 mile from my house). Second, I offer the option of meeting near my office, which is in a much more heavily populated section of Atlanta than my home.  Occassionally I'll get a request to meet the buyer at a location convenient to them.  I typically decline, as I've found a "serious" buyer will make the effort to come to your meeting point, and at the discounted prices I typically offer I believe it's fair to ask them to go through the inconvenience of traveling.
7. Respond Promptly
Once your ad is listed, respond promptly to any inquiry received.  The probability of a sale is, in my opinion, greatly enhanced by the potential buyer recognizing that you're responsive, legitimate and serious.  I try to respond within 5 minutes of any inquiry.  I also encourage my buyers to contact me either via email or txt, whichever is more convenient to them.
8.  Keep A Second Buyer "On The Hook".
I'm a strong proponent of the "First Come, First Served" principle.  I am always honest with prospective buyers, and let them know if a previous buyer has contacted me.  I'll tell them when I'm planning on meeting "Buyer 1", and offer to contact them if the sale falls through.  Many times "Buyer 2" will attempt to haggle, saying "I can meet you in 5 minutes and pay full price".  I always refuse these offers, on principle.  First Come, First Served.  Trust me on this.  (I can only imagine a ticked off "Buyer 1" who has your home address and finds out you sold something "out from under him".  Not a situation I'd care to address.)
9. Meet At A Public Place If At All Possible.
As mentioned in #5, I try to always meet in a public location.  In those rare occassions when I need to have someone come to my home (e.g., pool table), I always ask them to text me 5 minutes before they arrive "so I can put our 4 dogs in the garage".  I also make sure I won't be home alone.  I also direct them to the nearby church first, then give the final address (this avoids giving the address to someone who "no shows", and worrying that they were just playing a part to get your address).  Finally, I carry my concealed weapon.  I try very hard to avoid having buyers come to my house, but sometimes it's unavoidable.  Be careful, and trust your judgement.  An alternative would be to meet them in your "public place", insure they're legitimate, and then have them follow you to your home.
10. Use Your Cell Phone.
Folks everywhere are addicted to their cell phones.  Use it to your advantage.  Encourage folks to text in response to your ad.  However they approach you, respond in the same way (email to email, text to text, call to call).  Once a meeting is arranged, I "save" the buyer's contact as the name of the item I'm selling, as shown via the "Keyboard" name shown with the texts in the above picture.  This makes it easy to keep yourself organized when selling several items at once (trust me, it's easy to get confused if you're getting a lot of activity on multiple advertisements).   I also send a text a few hours prior to our meeting time to confirm we're still on.  I also ask them to text me 5 minutes before they arrive at the meeting place.  This 5 minutes is my drive time to the church parking lot, and avoids having to spend wasted time sitting in the parking lot for a "No Show".  I do the same when I'm meeting at my office location to minimize wasted time sitting "curbside" outside my building waiting for the buyer.
CONCLUSION
By following the 10 steps outlined above, Craigslist can be an excellent tool when downsizing your home or simply generating some cash from excess items you no longer need.  Recognize their are risks, though these can be managed by recognizing they exist and taking actions to minimize the likelihood of occurrence.  If you've not yet tried it, find one thing this week that you can do without.  Click on Craigslist.com,,  set up your free account and get started.  It's worth the effort.