Today, the final post in my FIRE series.  Over the past few weeks, I've written two posts about FIRE:
Below are the 8 Lessons we can learn from FIRE, as outlined in those posts.  These lessons apply whether you're in the FIRE community or pursuing a more traditional path to retirement. I decided the lessons were worthy of an infographic (besides, it's been a long time since I've built one for you!).  Enjoy!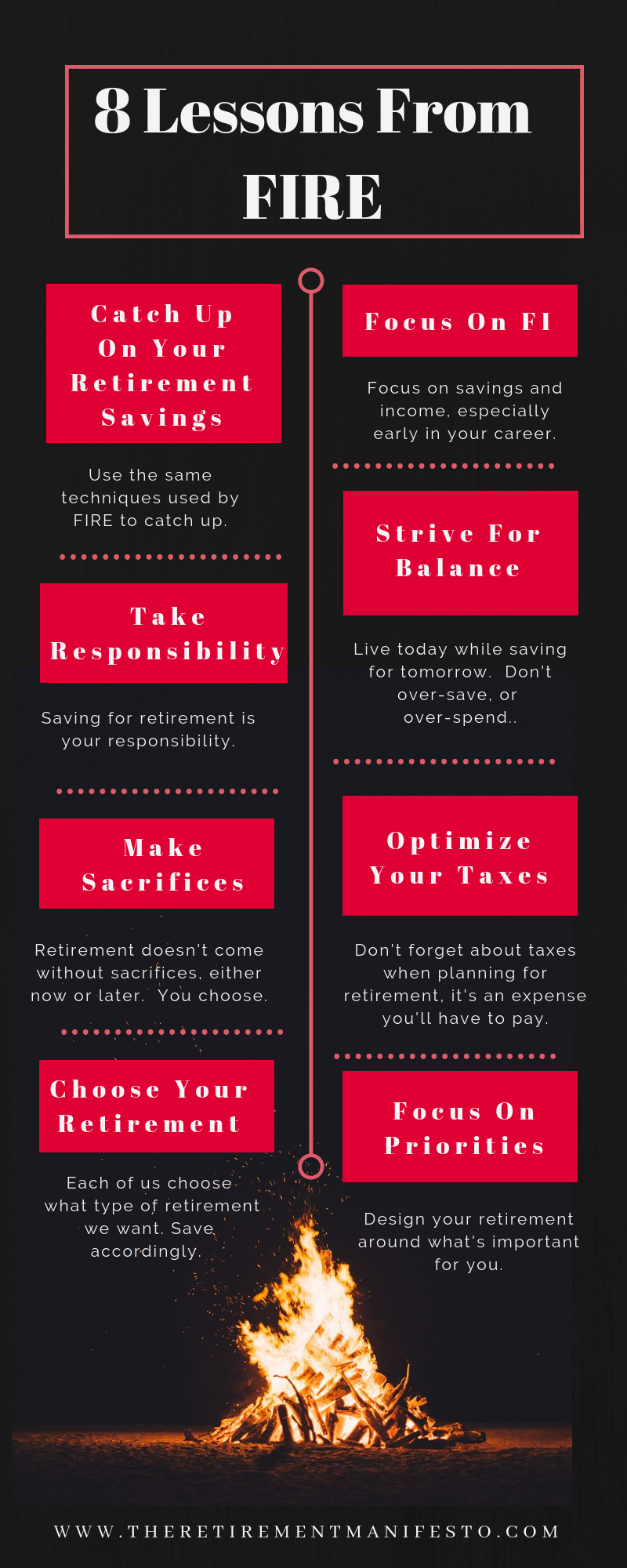 Both the "FIRE" and "Traditional" retirement communities can learn a lot from each other, and I view my role as a bridge between the two communities.  If you're on a more "traditional" path to retirement, I hope you've found something in this series that you can apply on your journey.  I trust the "lessons we can learn from FIRE" have been helpful, and that your retirement will benefit as a result.
Helping People Achieve A Great Retirement.