The FIRE Movement
I didn't plan on writing today's post about The FIRE Movement. Rather, I was planning on writing "5 Reasons Why We Decided to fatFIRE".
As I started writing the fatFIRE post, however, serendipity happened. I've learned to follow that rabbit, and follow her I did. She led me here…
What The FIRE Movement Is All About - In ONE Word.
Click To Tweet
Taking my lead from the rabbit, today's post focuses on The Fire Movement and the one word which explains what it's all about. I'm still working on that fatFIRE article, and expect I'll publish it in the coming weeks, completing a two-part series on FIRE:
What The FIRE Movement Is All About – In One Word
5 Reasons We Decided To fatFIRE
Even if you're following a traditional path to retirement, there are a lot of lessons we can all learn from the FIRE community. I'll be sharing some of these lessons throughout these two dedicated posts on The Fire Movement. Enjoy!
---
First, What Does FIRE Mean?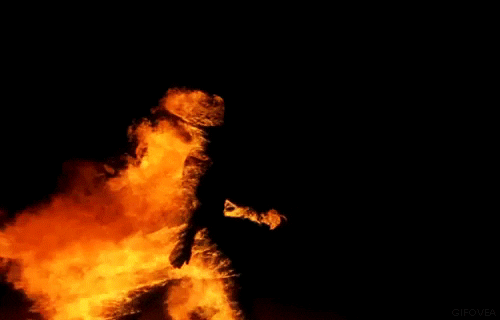 Unless you live under a rock, you've undoubtedly heard of the FIRE movement by now, so excuse me for starting with the basics. For those of you who are starting from scratch, however, it's always good to walk before we run. Let's start with the fundamentals:
FIRE = Financial Independence Retire Early
Or, to use this excellent definition from Investopedia:
---
Definition of 'Financial Independence, Retire Early (FIRE)'
Financial Independence, Retire Early (FIRE) is a movement dedicated to a program of extreme savings and investment that allows proponents to retire far earlier than traditional budgets and retirement plans would allow.
---
Remember that definition, it'll come in handy when I get to my One Word Summary for FIRE.
Note: There's some debate in the community on the meaning of the "RE" part of FIRE, given that many FIRE advocates continue to "work" after they "Retire". Fair enough. What's important, however, is that achieving Financial Independence allows folks the freedom to do whatever they wish with their time. If that means continuing to work on things they enjoy, instead of pursuing a traditional Job for money, then I say "More Power To Them!". Perhaps, as suggested by Dr. McFrugal in a comment on this post from FIideas, we should redefine RE as:
Recreational Employment.
Whether You Call It Retire Early or Recreational Employment, FI Gives you the freedom to choose.
Click To Tweet
Hey, it's a free world. Feel free to name the "RE" anything that works for you. That's one of the things I enjoy about the FIRE community, it's one of the last bastions of society which tends to reserve judgment. It's a great attribute of the FIRE community, and an attitude we could all use a bit more of, in my humble opinion. So, FIRE is whatever you want it to be, and you don't have to worry about the "Retirement Police" judging you too harshly if they disagree with your opinion.
Refreshing, that.
---
Ok, So When Did The FIRE Movement Start?
The original FIRE started way back in 1992 when Vicki Robin launched the concept in her 1992 bestseller Your Money Or Your Life. The phenomenon didn't really catch fire (bad pun) back then, however.
Vicki Robbin lit the ember of FIRE, but it was Mr. Money Mustache who fanned it into a Flame.
Click To Tweet
Most folks would agree that the true "launch" of the FIRE Movement happened in 2011 when Mr. Money Mustache launched his iconic blog. In 2012 he published The Shockingly Simple Math Behind Early Retirement, which has become the single biggest post responsible for igniting the FIRE movement (and, a must read if you've not yet read it, a truly phenomenal piece of work!). The FIRE has been growing ever since, and it's turned into a true cultural movement over the past few years.
---
Just How Popular Is FIRE?
FIRE seems to be all the rage these days.
The flames really took off when Suzy Orman weighed in on an Afford Anything podcast a few months back and moved what had been a microcosm of our society into the mainstream.
That podcast, and her "I Hate It! I Hate It! I Hate It!" comment went viral and fanned a huge reaction in the community (it was fun, actually, with the blowback causing Suze to rethink her position. Or perhaps, as some have surmised, it was all a publicity stunt orchestrated by the social media savvy Ms. Orman. Who knows? Who cares?).
Mass media suddenly woke up and realized something big was happening. Want proof?
Try reading this Washington Post story, or this one from Money, or US News, or the Wall Street Journal, or USA Today, or NY Times, or Kiplinger's, or or or…
You get my point. FIRE's getting some serious press.
The FIRE Movement is becoming a legitimate trend in our society, as indicated by the ~30,000 MEMBERS of the ChooseFI Facebook page! Wow. This movement is catching FIRE. Or, to use one of the online cliches of the movement, "The FIRE is spreading". There are even FIRE events spreading around the country.
All the rage, indeed.
---
How Many People FIRE?
It's difficult to put a hard number on this phenomenon. No one would argue that it's still a small minority of folks who truly FIRE. While their numbers are small, they generate headlines that lead some to conclude that it's more common that it really is. The best data I could find is the following graph, which came from this recent story in Marketwatch:
---
---
Depending on what definition of age constitutes "early retirement" in your world, the data would say it's somewhere between 5% (< Age 55 as the cutoff) to 18% (< Age 60) of the population at large. While the data is a bit dated, and the %'s are possibly a bit higher now, the truth is that it's very difficult to save enough money to retire at an age significantly below "traditional" retirement age. Those within the FIRE movement who have pulled off an early retirement should be looked at as positive examples for us to learn from.
Lesson #1 From FIRE: If you've undersaved for retirement, use the same tricks used in the FIRE Movement to get yourself on track. It's exactly what Betty & Gordon did, and they went from having $0 saved at Age 49 to full retirement in 16 years (see It's Never Too Late To Start Saving For Retirement).
---
Why FIRE Is Controversial
Many folks have criticized the FIRE movement as being unrealistic "youngsters" yearning to escape work. Like most things, there are many misconceptions about FIRE (see Misconceptions Of FI by FI180, or Mainstream Media Misses The Mark on the FIRE Movement, by PhysicianOnFire/RockstarFinance). Rather than focus on perceptions of FIRE, or judging those who have decided to pursue Financial Independence as a goal, I prefer to look at the positives. Here are some of the positives from the FIRE movement:
A younger generation focused on saving for retirement.
Individuals taking responsibility for their personal finances.
An entire online community talking about money, and financial decisions.
Folks deciding for themselves how much they want to sacrifice today, for the sake of tomorrow.
An entire community self-educating themselves on important personal finance issues
Lesson #2 From FIRE: The FIRE community has clearly taken responsibility for their personal finances. The FIRE Movement is a great example for baby boomers to follow, especially those who haven't yet taken responsibility for their own retirements. Rather than wasting our energy judging those who are pursuing FIRE, we should instead focus on learning what we can from the movement.
---
The ONE Word That Defines FIRE
Ok, here it is. The big moment you've all been waiting for. What is the ONE word that defines The FIRE Movement?
Allow…
Me…
To…
Build….
Some…
Anticipation…
With…
This…
Dramatic…
Pause…
…
…
The ONE Word is…..
…
---
"Independence"
---
The One Word which defines the FIRE movement is "Independence".
Allow me to explain.
I've been a part of the FIRE community for close to 4 years, and I know hundreds of folks who have either already FIRE'd, or are well on their way to retiring before their 50th birthday. I consider many of these folks as good friends, and I know them fairly well. We're kindred spirits, and we have a lot of the same goals.
While I'm on the "outer edge" of FIRE with a retirement at Age 55, I consider myself a part of the FIRE community. More specifically, I view myself as a "Bridge" between the FIRE and Traditional Retirement communities and see my Purpose as sharing wisdom between the two groups for the benefit of all.
I FIRE'd this past summer, and I did it for Independence. For the many FIRE advocates I know, the desire is the same.
Independence.
More than any other word, Independence defines in the simplest of terms the mindset that pervades the FIRE Movement. Let's take another look at that Investopedia definition of FIRE:
…a movement dedicated to a program of extreme savings and investment that allows proponents to retire far earlier than traditional budgets and retirement plans would allow.
What word, more than any other, best defines this DRIVE to retire "far earlier" than "normal"?
The Quest For Independence.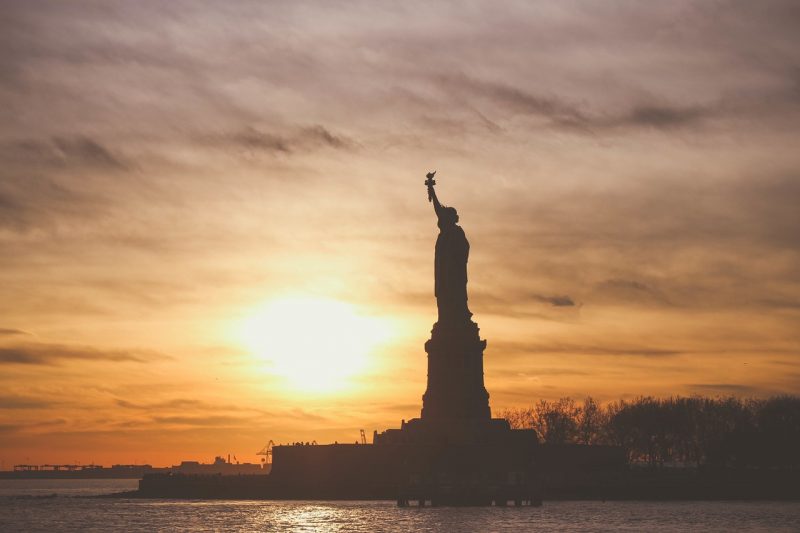 Ironically, the FIRE movement started in the USA, a country founded on the very principle of Independence. Just as our forefathers didn't want those pesky Brits taxing our tea without representation, today's FIRE advocates don't want that that pesky beast named "The Man" to tell us how to live our lives.
We'd rather decide for ourselves how to live our lives, thank you very much.
Our Founders Chose Guns and drove the Brits back to their island. Those seeking Independence made sacrifices, with some paying the ultimate price with their lives.
We Chose FIRE and drove The Man back to his ivory tower. Those seeking Independence made sacrifices, with some achieving savings rates in excess of 50%.
Independence Isn't Free. The Founding Fathers understood this, and so do folks in the FIRE community. The higher the value, the higher the price. Independence has tremendous value. The price is worth the benefit. (Note, thanks to one of my Canadian readers for pointing out that Mr. Money Mustache was originally from Canada. Thanks for fact-checking my work, I guess we'll have to give credit to our Canadian friends for fanning those embers into flames!).
Lesson #3 From FIRE: Retirement tomorrow doesn't come without some sacrifices today. If you don't make some sacrifices now, you'll likely be forced to make some sacrifices later (e.g., a retirement standard of living below your expectations). Be intentional with your decisions, and decide what level of sacrifice is appropriate for you in order to achieve Independence in your future.
FIRE allows us the Independence to live the life that we choose to live. When the "FI" portion of FIRE is achieved, we achieve a Freedom that defines our lives.
No longer MUST we work the 9-to-5.
No longer MUST we live paycheck to paycheck.
No longer MUST we limit our personal pursuits to weekends.
No longer MUST we relocate to move up the next rung on the ladder.
No longer MUST we miss that birthday for a business trip.
Instead, we now live a life focused on the Purpose WE design for our own lives. We spend our time doing the things WE define as important. We live the life that WE choose to live. We are Free to Live Like No One Else.
FIRE gives us Independence.
FIRE makes us Free.
---
Your Turn:
If you're a member of The FIRE Movement, do you agree with "Independence" as the One defining word for the movement? Is there a different word you prefer, and why? If you're on the "Traditional" path to retirement, what do you think of the FIRE movement? Do you agree with the 3 lessons included in today's post, or am I missing something? Let's chat in the comments….