I enjoyed a birthday this past weekend and decided I wanted to Be A Perennial.  I'm considering it as a gift I'm giving to myself, and encourage you to think about giving yourself the same gift. Some context may help as you make your decision.
I decided to publish this post after receiving the following Facebook comment on my birthday from my friend, Matthias:
---

---
Be A Perennial
I realized as I celebrated my 55th birthday that the year in which we're born has no real bearing on our lives.  Rather, the mindset we adopt as we live each day has a much stronger impact on our journey.  Why, then, are we so readily labeled based on the year in which we were born, yet so seldom identified by the mindset we carry?
A "Perennial" mindset can apply to anyone, regardless of the year of their birth.  It matters not if you're a Baby Boomer, a Millenial, or GenX.  What matters is the attitude with which you approach your life.
Be A Perennial.
Being a Perennial defines a person by the mental approach they take and seems to be a much better definition of the person than the date on which they happened to be born.
Be defined by the mental approach you take to life, it's more important than the year in which you were born.
Click To Tweet
I'm A Perennial.
I first discovered the Perennial concept when my friend, Jonathan Chevreau,  posted an article with the headline "Don't Think Of Yourself As Old – Think Of Yourself As A Perennial".  In the article, the author explains the definition of Perennial and attributes the name to Maureen Conners.  As I read the article, I decided I wanted to Be A Perennial instead of in addition to being a Baby Boomer.
The symbolism of The Perennial is, in my mind, perfect for how I prefer to live my life:
Blooming, year after year.
Pursuing New Starts.
Taking advantage of opportunities.
Contributing to make the world a better place
Cultivating yourself, mentally and physically.
Making An Impact.  For Good.
Be A Perennial – An Example
An example of how a mindset can define your life is, perhaps, in order.  This past week I found myself attending a "Summit" of the Top 150 leaders at my company.  The meetings began on a Sunday, and the marathon followed a relentless schedule until the following Friday.
Following one 8+ hour day locked down enjoying strategic discussions in a conference room, we had a 1-hour break before dinner.  While others may have been content to return to their rooms in a vain attempt at stemming the relentless flow of e-mail, I chose to get outside and breathe.
As an example of the Perennial mindset, I went out for a run with a few of my co-workers.  Gregg was in the group, and it was likely the last run we'll take together (I'll miss you, Gregg).  He paused at the end of our run and suggested we take a quick selfie together, which he posted shortly after he took the shot:
It turns out, that post from Gregg is exactly what Being A Perennial is all about.  It doesn't matter how old (or young) you are.  What matters is your approach to life, and the mindset you have as you approach each day you're given.  Are you heading outside to breathe, or are you slogging through more work e-mails?
"Perennial".  What A Concept.
I don't think of myself as old. I continue to Bloom. I've Decided to Be A Perennial!
Click To Tweet
Yep…I've chosen a new moniker.  It's not a political statement, and I'm no snowflake.  Rather, it's as simple as deciding that your mindset is more important than your age.   I'm A Perennial. 
How About You?
I trust you realize that YOU, of course, can choose how to define yourself.  It's up to you to define, well, You!  You have the freedom to choose how you wish to view yourself, and how you want to portray yourself to the world.
Take a minute to think about it.
Think about how you want to define yourself. For me, I'm defining myself a Perennial. What about you?
Click To Tweet
Once you decide, get on with the business of defining it, however that makes sense in your own life.
Be A Perennial
We're young at heart, and we're continuing to bloom.  Like the rose bushes in the front yard of our Great Cabin, which produce beautiful roses year after year.  I may prune them a bit, and add some fertilizer, but those darn rose bushes just keep pushing up those beautiful roses.   Every summer. Same bush, but every year a batch of new flowers.  A true perennial.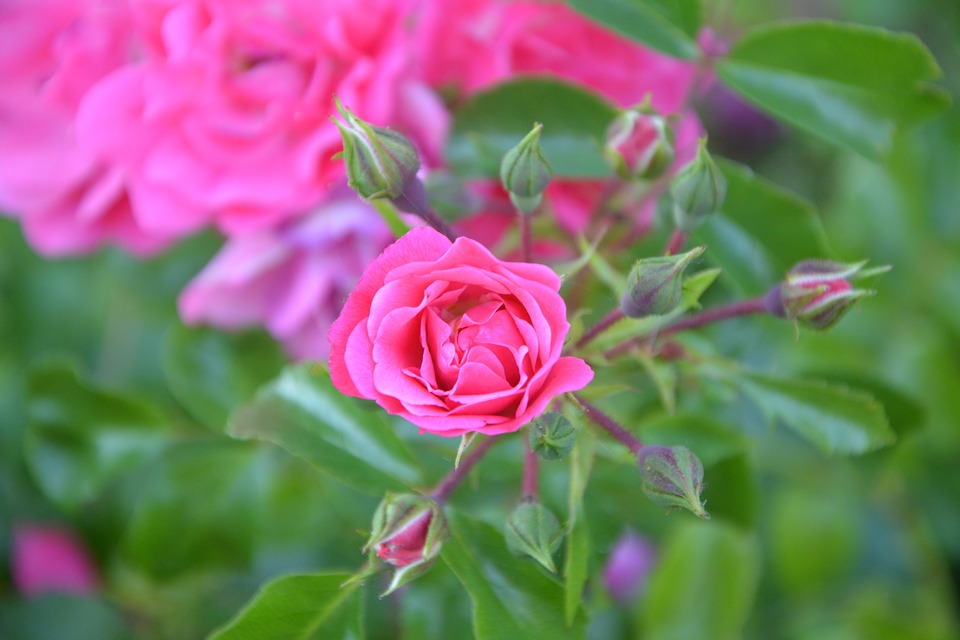 Every year a new rose.
---
---
"Enduring or continually recurring".
I like to think of myself as both an "Enduring" and "Continually Recurring" Perennial, and encourage you to do the same.
An enduring flower, with recurring gifts to offer this world.  Every day, every year, something new to add.  A chance to impact your little circle of influence for the Good.
Yep, that's me.  "Perennial" seems a much better description of where I find myself than "Baby Boomer".  I can't speak for you, but I challenge you to ask yourself the question.
---
Are You A Perennial?
I really don't care how old I am, or how old you are.  Millenial?  Gen-X?  Baby Boomer? Gen Z?  Octogenarian? Anyone of you can decide to be a Perennial.    Mentally, psychologically, Are You Young?  Are You Curious? Do you have talents to make this world a better place?  Roses to offer to the world?  Are you Alive, with something of value to put into the world?
If you had to define yourself, do you define yourself by Age or Mindset? Be A Perennial.
Click To Tweet
Adopt the mindset of being intentional, of making an impact on the world.  Now, and in the years ahead.
A Perennial Blooms Every Year.  A fresh flower every summer.  A new gift of life.  A new gift to contribute to society.
New Sprouts
I love what the Medium article Meet The Perennials has to say about being a Perennial:
"We are ever-blooming, relevant people of ALL ages who live in the present time, know what's happening in the world, stay current with technology, and have friends of all ages."
The article goes on with this gem:
"Perennials get involved, stay curious, mentor others, are passionate, compassionate, creative, confident, collaborative, global-minded, risk takers who continue to push up against our growing edge and know how to hustle."
In other words, us Perennials are always pushing up New Sprouts.  We "continue to push up against our growing edge".
We Believe In Living Life At The Limits.
So…What's It Going To Be?
The decision is yours.  Are you going to continue to be content as someone identified by the year you were born?  Or are you going to go a different route, and identify yourself based on your mindset?
Be a Perennial.
It's up to you, and only you can decide.
---
Conclusion
Be a Perennial.  Have the mindset of pushing your limits, of growing new sprouts, of generating new flowers.  Be "Continually Recurring", and strive to be that way for years to come.
Are you willing to let yourself be defined by the year you were born, or would you prefer to be identified by your mindset?
Be A Perennial.
Try it, you may like it.
---
PS – My Retirement Countdown Clock…