How long do you want to be alive?
Do you want to be alive to 100? For me, it depends on what you mean by "alive".  If I knew I could be healthy, independent, happy and that my wife would be there alongside me, of course I'd want to live a long time.  Ok, I'm game.
I'll shoot to live to 100.
I'll become 100 years old in 2063 (I'll try to remember to write a post about it, I hope you're all still around to read it!).  At that point, I'll be one of almost 1 Million Centenarians in the USA according to this article from Genealogy In Time.    Wow.  That's a lot of old folks stumbling around.
It's most likely going to happen.  I hope they're building up their investments now, they're going to need them! The question today is:
What Will You Do If You're One of The 1 Million People Who Live to 100?
Click To Tweet
If there are 1 Million people in the USA over 100 years of age by the latter half of this century, there's a good chance that someone reading this today may well be among them.  What if it's you?
What If You Live To 100?
We've got a lot to worry about as we face retirement:
Longevity Risk:  No one knows when they're going to die.
Inflation Risk:  High inflation can devastate a retirement plan.
Unplanned Spending:  Spending "shocks" can derail the best laid plans.
Sequence Risk:  What if there's a major stock market correction early in your retirement?
Cognitive Decline:  How are you going to handle things if your mind decays?
Poor Investment Return:  What if your investment returns are below your plan?
If you worry a lot about the various risks you face in retirement, I encourage you to read Managing Post-Retirement Risks – A Guide to Retirement Planning.  I found it while doing research for this article, and it's a good summary of all of the risks we face in retirement planning, as well as some suggestions for dealing with each type of risk.
Running Out Of Money
Of all of the worries we face, #1 on the minds of most retirees is running out of money before you die.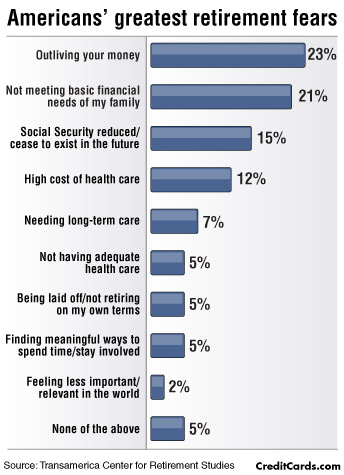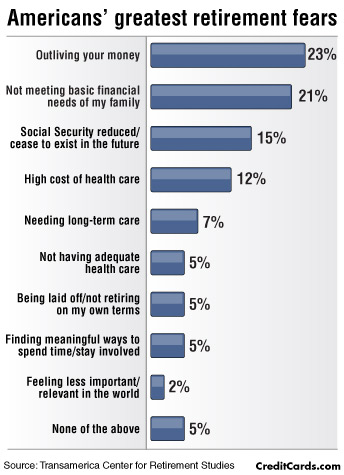 The longevity worry is only heightened by the reality that none of us know when we're going to die.  If you beat the odds and end up living to 100, your risk of running out of money becomes a very legitimate concern.
How do you avoid running out of money if you live to Age 100?
Click To Tweet
Will You Live To 100?
Before you get too worried about living for a century, let's have a bit of fun.  To see if there's a chance you'll live to the Century Mark, I found three interesting sites for you.
How many of these 29 Signs That You'll Live To 100 do you exhibit?
If you want a bit more scientific approach, run this life expectancy calculator from "LivingTo100" (I just ran it, looks like I'll be living to Age 93.  Guess I don't have to worry about running out of money!).
Run this University of Pennsylvania life expectancy calculator if you want another opinion.  (I should have stopped at #2, as #3 said I'd only make it to 88.  I think I'll stop now, while I'm ahead.)
If it looks like you'll be around a while, you'd better pay attention to this article.
---
Determining The Impact Of Living To 100
Retirement Calculators:  To start, no one should be retiring without running a few retirement calculators. Here's my list of my favorite calculators. Since you'll be running a few anyway, use that exercise to visualize the impact of living to 100.
The baseline "Death Date" for any retirement retirement calculator should be 95 years old, according to this article. You want to insure you have enough saved for a reasonably long life, but you don't want to make it unrealistically long.  If, for example, you enter "110 Years Old" into a calculator, it will generate a savings number that will require you to work far longer than you realistically have to.
If you "passed the longevity test" above, and it looks like you have a good chance of living a long life, I'd suggest you "tweak" your expected death date from 95 to 100 years old in a few of the calculators, and compare the results. This will help you incorporate longevity risk into your decision on when you'll plan to retire.
If you're already retired, I would also suggest you run several calculators every year (you should be doing that, anyway!).  Increasing your expected death date will show you how much you'd need to reduce your monthly spending now to cover the additional living years later.
---

Steps To Make Your Money Last
Ok, so now we know how long you're going to live, and how much money it's going to take to get there.
What if we're wrong? (we will be, you know)
Every good retirement plan should have some contingencies built in, including the risk of outliving your money. I've included some Risk Mitigation strategies below, as well as my comments on how my wife and are are including each one in our personal retirement plan:
Save Like Your Hair's On Fire
Ok, in fairness, if your hair were on fire, the last thing you'd be thinking about is your savings rate.  The point is this: if you're still working, add a sense of urgency to your savings effort.  Go in today (I'll wait….) and increase your automated savings by 2% vs. whatever your current rate is.  Sure, it'll stretch you a little bit, but see if you can make it.  Get the hay in while the sun's shining.
Soon, the rain will come (loss of employment income), and the only hay will be what you've put in your barn.  You're going to be eating that hay all winter, and you want to make sure there's enough hay to cover every meal. Fill that sucker, and fill it full.  Open another tab in your browser window, and do it now.
Be conservative on your withdrawal rate
Historically, folks have said a 4% withdrawal rate (e.g., if you have $1,000,000 you can pull $40,000 / year to live on) is safe enough to insure your money lasts a lifetime.  There's a lot of debate on the topic at the moment (best article I've seen lately is Early Retirement Now's "Ultimate Guide To Withdrawal Rates", which I encourage you to read).
Personally, I think 4% is too aggressive, given the bearish outlook for equity returns over the coming decades. (See this article from FinancialLibre on why future returns will likely be muted).  Like Early Retirement Now, we'll be targeting a 3.5% or lower withdrawal rate.  Get this number as low as you can, and your chance of funding your retirement to the Century Mark increases dramatically.
Delay Social Security
There's a lot of information on Optimizing Social Security, and it's beyond the scope of this article to dwell into the details.  Suffice it to say, the longer you live, the greater your payback from delaying your claiming date for Social Security.  With an 8% annual increase for each year you delay, there are no other safe investments that give you the lifetime income growth associated with delaying social security.
For our plans, we'll likely have my wife draw spousal benefits in her mid-60's, but we'll definitely defer my start date to Age 70 at a minimum.  Not only do you increase the initial benefit payout by deferring, but future inflation adjustments are also compounded off a higher base.
Be Flexible
Regardless of what withdrawal rate you settle on, your chances of long term success are significantly improved if you're willing and able to adjust your spending rates based on market performance.  In years when the market declines, freeze your withdrawal at the previous year's level, or decrease it to your bare essentials.  If the market performs well, increase your spending in line with inflation.
For our retirement plan, we'll likely implement a floor and ceiling approach, which again is beyond the scope of this article.  Essentially, you create a floor which covers all of your essentials, and you force your spending to drift down following a bear market.  In a good year for the markets, you create a "ceiling", which allows you to increase your spending (perhaps time to replace that old car?), but only to a pre-defined limit.
Use The Bucket Approach
I wrote extensively about the Bucket Strategy in "How To Build A Retirement Paycheck" (which, by the way, was my #1 most read article in 2016!).  Using the bucket strategy allows you to have sufficient cash reserves to survive through a bear market (avoiding selling stocks at a low point).  In return, you can invest significant portions of your portfolio in the equity markets, which historically have generated the highest returns.  There's no doubt about it, if you want your money to last to Age 100, you'll need to have an ongoing exposure to stocks.
The strategy which my wife and I will be using is detailed in the referenced article.  Have a look, and take the time to fill up "Bucket 1" with 2-5 years of spending requirements before you retire.  We're busy filling Bucket 1 now, and it will be a continued focus from now until we die.
Live Abroad
Sound crazy?  Maybe so, but it's a trend that's really gaining momentum.  Chances are, if you go to a low cost country as a retirement strategy, you'll find yourself surrounded by many other "Retiree Expats" doing the same thing.  A bit radical for my tastes, but a definate option if you're facing a Retirement Crisis and are running out of options.  For the adventurous among us, it could be a thrill.  One thing's for sure, you can live on a lot less money in some of the countries currently favored by retiree expats. Check out these 8 Countries where you can live for 30 years on $200k.  Do that for a decade or two, and you'll be well on your way to preserving your portfolio for your 100th Birthday!
Tapping Home Equity
Having a home that's paid for should be a priority for your retirement.  We paid off our home in April, and it feels really, really good to be entirely debt free.  Not only does it reduce your living expenses once you're on a fixed income, but it provides flexibility.  I've not researched this topic in detail, and I don't plan on using it in our retirement.  However, it is an option, and one to seriously consider as you approach your later years.
There's a lot of information available (I just did a google search for Reverse Mortgage, and came up with over 10 Million hits).  At a minimum, this should be something to remember as a contingency plan if you get into serious trouble later in life.
Longevity Annuity
The "Deferred Income Annuity" is a controversial subject.  Critics will claim they're a means for insurance companies to extract exorbitant fees from unknowing retirees.  Advocates claim they're the savior of retirement. The reality, per usual, is somewhere in between.  In essence, with a longevity annuity, the retiree deposits a certain amount of money with an insurance company today in return for an income stream in the future.  There are risks with such products (e.g., your money is inaccessibly tied up, and you may lose it if you die), but they certainly play a role.  Use a hammer to drive a nail, as they say.
In our retirement Cash Flow Model (click here for a copy of the spreadsheet template, available to all of my readers), I've created several scenarios.  In one scenario, we'll deposit $100k – $200k into a longevity annuity at Age 65, and begin receiving an income stream at Age 85.  For now, I'm content to continue to study this product, and will make our final decision in another decade or so.  I have talked with Vanguard about the concept, and have actually received quotes from them for the purpose of my Retirement Cash Flow Model. If you're seriously considering it, work with a Certified Financial Planner (just make sure they're not a commission based agent, who gets revenue from selling annuities!).  Also, if it were me, I'd wait for interest rates to increase a bit before I deposited the money, as the future income stream is driven by the interest rates in affect at the time of the contract.
Conclusion
I'm looking forward to my 100th birthday blog post in 2063.  Until then, recognize that longevity risk is something you should seriously consider in your retirement planning.  Make a "base case" scenario using "average" life expectancy, but have some contingency plans at the ready.  A few minor tweaks along your retirement journey will go a long way in insuring that you last longer than your money.
If all else fails, you better be really nice to your children.
You may end up living with them.