For decades, you've been diligently saving and building your nest egg to ensure you'll have a shot at maintaining an acceptable lifestyle in retirement. Once your working years are over, the focus becomes how to generate retirement income from the wealth you've built over your career. Or, in other words;
"How To Build A Retirement Paycheck"
This is Part I of The Bucket Strategy Series, the entire series is outlined below:
The Bucket Strategy Series:
Moving from an "Accumulation Phase" to a "Withdrawal Phase" is one of the most significant financial changes that comes with retirement. Unfortunately, there's much less written about how to generate an income in retirement than there is about your Accumulation Phase. Today, we'll address the Withdrawal Phase, outlining a strategy I'll be using in my retirement.
Turning your investments into a retirement paycheck takes a different approach than building wealth.
Click To Tweet
How To Build A Retirement Paycheck From Your Investments

The Bucket Strategy
A common approach to setting your investments up for the withdrawal phase is to establish a "Bucket Strategy", originally conceived by financial planning guru Harold Evensky (for a video of him discussing the strategy, click here) . Even though I'm still several years away from retirement, I've already been working on setting this up, and will share the specific approach I'm using.
First, a description of each bucket.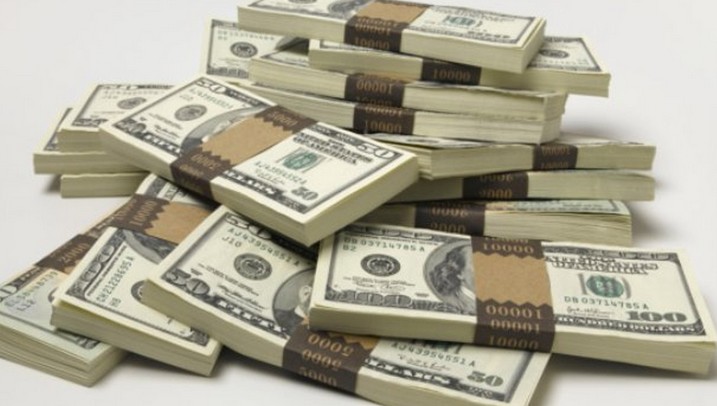 Bucket One: "The Cash Bucket"
The cash bucket should be fully liquid, risk free and readily available. Depending on your risk tolerance, you should target to fill Bucket One with anywhere from 1-3 years of spending requirements not covered with other income (e.g., pension, social security, annuities). Your goal here is NOT to generate a high return, but rather to protect your spending requirements over the next few years.
To avoid sequence risk (having to sell stocks during a downturn), get your bucket filled PRIOR to your retirement date. I'm doing that now, and I'm ~2 years away from retirement. As a more conservative investor, I'm targeting 3 years of spending in Bucket One. Why? From 1966 to 2009, it's taken the S&P 500 three years, on average, to return to it's pre-crash high. You want sufficient cash in Bucket One to ride out a bear market.
Before retiring, insure you have sufficient assets to cover your annual spending requirement with a safe withdrawal rate of 4% or less (we'll be targeting 3% in our retirement). For example, if you have $1 Million saved, 3 – 4% would give you a safe withdrawal rate of $30,000 – 40,000/year. A reasonable "Bucket One target level" for someone planning on spending $40k per year would be $80k – $120k.
To ensure you stay within your safe withdrawal rate, set up at least one year of your "cash bucket" in a separate account (I'm using CapitalOne), then establish an automatic monthly or bi-weekly transfer from that account into your checking account. Once it's in place, you've established a "retirement paycheck".
Bucket Two: "The Income Bucket"
The Income Bucket has a goal of generating income with controlled risk. Since you'll be using the funds in this bucket to periodically "refill" Bucket One, you want to keep a focus on stability. However, to insure your investments are producing results and keeping up with inflation, you have to take some risk. While Bucket One is "No Risk, No Return", you can think of Bucket Two as "Some Risk, Some Return".
Investments in Bucket Two should focus on high quality fixed income assets (bonds, REIT's), with a smaller compliment of stable dividend paying stocks (e.g., JNJ) and other higher yield securities (MLP's, BDC's, etc). "Balanced" mutual funds with a blend of bonds and conservative stocks could also be considered for this bucket, as can mutual funds focused on dividends. In my portfolio, I consider my holdings in Vanguard's Wellesley (VWINX) and Dividend Growth Fund (VDIGX) as elements of Bucket Two.
If you're very conservative, consider this advice from Darrow Kirkpatrick and aim for 10 years of spending between cash and bonds. In that scenario, Bucket Two could represent 7-8 years of spending. For our $40k spender, that'd mean a reasonable target level for Bucket Two would be somewhere between $280k – $320k.
Several times per year (I'll target quarter-ends) look for any asset class which has performed well, and sell portions of those investments to refill the cash in Bucket One. If (more accurately, when) we enter a major bear market, draw down the level of Bucket One for 1-2 years to allow time for your riskier assets to rebound. Alternatively, you can divert your dividend and interest earnings from Buckets Two and Three as a steady stream of cash into Bucket One. I think of the "dividend diversion" as a "Drip Refill" strategy, and plan on using that in my retirement.
Bucket Three: Long Term Growth
With the longest time frame, you shouldn't have to tap the money in Bucket Three for ~10 years. Therefore, it's focus is to generate the long term returns possible through stocks. Only stocks have demonstrated an ability to consistently outpace inflation. In fact, according to this article Meb Faber research, stocks have earned 5% over inflation in the past 10 years, compared to 2% for bonds and 1% for T-Bills/cash.
Bucket 1 is low risk, low return. Bucket 2 is some risk, some return. Bucket 3 is high risk, high return.
Click To Tweet
This bucket will have swings in value as the stock market does it's normal thing. Since you don't need to worry about accessing the money for 10 years, you can sleep at night through the next bear market, knowing that things will most likely recover before you need to tap into this stash. Don't panic and sell in a bear, which will turn your paper loss into a real one. Likewise, look for strong market performance timeframes to siphon off some of the gains and diverting the funds to Buckets 1 & 2, locking the gains in for future use.
The Bucket Strategy – A Summary
How To Implement The Bucket Strategy
Follow these steps and you'll turn your investments into a retirement paycheck.
Click To Tweet
I've added a tab in our personal net worth spreadsheet, and have linked all of the line items from our individual accounts into their appropriate buckets. Here's a screen shot from my spreadsheet, which I've modified a bit (e.g., not my actual $ amounts, I've eliminated the name of investment holdings, and I've adjusted the target amounts to reflect the $40k of annual spending used as an earlier example).
I'm using this exact format for our personal retirement planning, and will plan on updating our actual bucket holdings once per year as I'm updating our Net Worth Statement. At the end of every Quarter, I'll review holdings for potential reallocation to insure I'm within the target ranges for each bucket.
Note: I've also set up a link to the spreadsheet created for this post if you'd like to work with it as a template. To access the spreadsheet, click here.
Conclusion
Managing your money during the Withdrawal Phase is significantly different than during the Accumulation Phase. Take the time to understand the differences before you reach retirement, and work to align your investments to deliver a predictable retirement paycheck for the rest of your life!
If you're already in retirement, consider setting up a bucket system, especially if you've been having difficulties keeping track of your spending. Start with Bucket One, and establish a monthly automatic transfer into your checking account.
I'd welcome any of my readers who are already in retirement to comment on this post, let us know any other suggestions you'd recommend based on your actual experience. If you use something other than the "Bucket Strategy", I'd welcome your thoughts on why you chose to go a different route, and how it's working out for you.
Together, we can Help People Achieve A Great Retirement!
Note: A subsequent post in this series has been published! To see how we're managing The Bucket Strategy 18 months into our retirement, see "How To Manage The Bucket Strategy".
---
My First Infographic!!
To support this article, I just produced my first infographic, using The Bucket Strategy as my topic. Enjoy!