On December 3, 2014, I earned $2,000 in one hour.  Assuming a typical work year of 2,000 hours (40 hours per week X 50 weeks per year), that's the equivalent of:
An annual salary of $4,000,000!!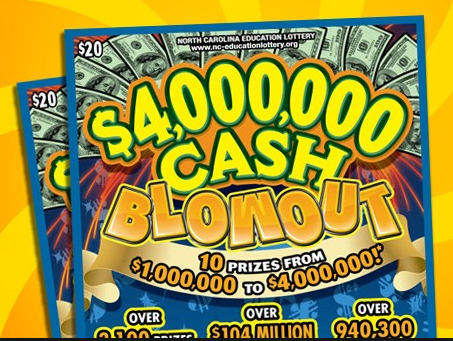 That must have been one amazing hour.  It gets better – that's after tax earnings, so the equivalent salary is probably more like $5 or $6 Million when you factor in taxes.  What in the world, you must be asking, could generate that type of earnings?
I'll give you a hint:  "15 minutes can save you 15%".
Ever heard that famous jingle?  I'm sure you have.  Let me ask you a more important question: What did you do about it?  In one ear, out the other?  Or….did you think about it?  Most importantly, did you act?
I'll admit – I didn't act when I heard the lingo.  I didn't even think.
What an idiot.
For 10 months in 2014 my wife and I tracked every penny we spent.  We had never kept a budget, and I wanted to get an accurate spending baseline for a retirement cash flow model I was building (see "When Can I Retire").  Every month I dutifully entered the amount we were spending on insurance, and yet I STILL didn't act.
What an idiot.
I'm not alone.  According to an article on CBS Marketwatch this week, one in three drivers never shop around for car insurance.  Another 30% only shop around every few years.  Further, the average driver hasn't changed insurance companies in the past 12 years. Based on the Marketwatch article, the average driver has wasted $4,600 on car insurance in that time frame. That means there's a very good chance that:
You're An Idiot.
The ONLY reason I ended up shopping our insurance was based on a conversation in the office with someone who had just changed insurance companies.  Our company has a "deal" with a major insurer, whereby they promise good savings.  I'd heard the pitch for the past several years, but still hadn't called them for a quote (I know, I know.  I'm an idiot).
The conversation in the hallway, along with my increased awareness of spending due to my budget tracking, FINALLY triggered action.  Still skeptical?
Ok, confession time.  I didn't save 15% in 15 minutes.  It took me closer to an hour.  However, I saved 27%!  Want proof?  Here are the acutal numbers, reflecting a full year of insurance costs:

Turns out, Company A had our cabin valued at over 2X the price we paid, and wouldn't come off in spite of my arguments.  On the auto insurance, we had taken some hefty premiums hikes in the previous year.  I challenged them on it, and they cited Obamacare costs as the reason. Really?  I think they were being opportunistic, because they know very few people shop insurance.  Shame on them.  Shame on me.
The savings get better.  Assuming I'm able to maintain my lower rates (trust me, I'll shop insurance much more frequently now), I'll save $2,000 every year for the rest of my life.  By the time I reach 70 years of age,
THAT'S $57,556 MORE MONEY IN MY POCKET FOR RETIREMENT
Want proof? Here's the math, assuming 4% earnings (ok, techies, it excludes the tax impact on the 4% interest earned to simplify the math.  Fine, just assume 6% pre-tax, 4% net, and you'd get the same result)
NOW it gets interesting. (Hopefully, it's already been interesting – if not, I suggest you see a therapist).  One could argue that the one hour I invested, therefore, earned $57,556.  Let's be generous, and say I have to spend one hour every two years to maintain the savings.  That would be a total of 11 hours by the time I'm 70.  $57,556 earned, divided by 11 hours, equals:
Hourly Wage:  $5,232.36
Annual Salary Equivalent:  $10,464,727
I can imagine someone out there reading this, pulling out their calculator, trying to find the holes in the logic.  Knock yourself out.  One could argue my savings will go down when we sell our primary residence and move into the cabin.  One could say we won't have 4 cars after we retire and our daughter is on her own.  Fine.  Do it any way you want, and it's still HUGE savings for a very, very minimal amount of work.
Lessons Learned:
1) Challenge every ongoing expense, aggressively.  (tv, cell phone, etc. etc.)
2) Track your spending for a month, see what your repeating expenses are.  Target them.
3) If annual savings are sustainable, view them over a 20 year time horizon to see the real impact on your retirement savings.
4) Pay attention.  Don't ignore opportunities.
BOTTOM LINE:   Learn from my mistake.  Don't be an idiot. If you haven't shopped your car insurance in the past 12 months, shop it!  Shop It Now.
PS – Please leave a comment on this page or send me an email if you shop your insurance.  I'm sincerely interested in your results.  Let me know your total annual savings, both in $ and % terms.