Dividend investing has gotten a lot of press in retirement arenas.  In short, it's focusing your investments on dividend generating assets, with the goal of creating a dividend stream sufficient to fund your retirement lifestyle.
Is Dividend Investing a viable option to achieve Financial Freedom? Today, @millionairemob2 tackles that question. Click To Tweet
Since I was traveling to my Mother-In-Law's funeral last week, I've asked my friend at Millionaire Mob to explain his 5 Step Method To Achieve Financial Freedom Through Dividend Investing.  Why Millionaire Mob?  As a former investment banker, his website specializes in helping folks "better their financial future through passive income, dividend investing and travel hacking".  Decide for yourself if dividend investing is a viable approach for your retirement investment strategy.
Take it away, MM!

Dividend Investing My Way to Retirement
Dividend investing is one of the best ways to capture wealth accumulation over time. The long-term benefits of dividend growth are largely due to the ability to maximize long-term returns through "Compounding – The Most Powerful Force In The Universe".
I'll highlight why I am following my five-step method to achieve financial freedom through dividend growth investing and why you should consider it too. My goal is to live off dividends by achieving a six-figure income and a million-dollar portfolio.
What is dividend investing?
Dividend investing is the process of investing in a criterion of dividend-paying stocks. The goal is to target stocks that increase their dividends over time. For the initial portfolio value building stage, you will reinvest all dividend income back into your portfolio of stocks either manually or through a dividend reinvestment plan.
The benefits of dividend investing include:
The ability to kill two birds with one stone: You receive dividend income AND save for retirement. Imagine receiving a hefty dividend check into perpetuity or you can sell down your portfolio to fund living expenses as a backup solution.

Unlimited residual value potential: As a contrast to index investing, dividend investing offers unlimited upside potential with your holdings. One stock that goes on a torrid pace of growth in the future can help you achieve your retirement goals. You don't need all stocks to outperform, all the time. Index investing you are safe and sound. However, annual increases are not at your own discretion.

Compounding Growth: Dividend investing helps you address compound interest in the best form. By reinvesting every dividend check received, you buy even the slightest decreases in the stock price of your holdings. These small dips add up over-time and you position yourself for outstanding total return potential.

Financial flexibility: With dividend investing you single-handedly craft your own portfolio. That can't be said with index investing. I love positioning myself to certain sectors that are more attractively priced than others. With index investing, you don't have that discretion. You are wed to the overpriced technology stocks that make up the most well-known index (S&P 500).

Institutional investors love dividend paying stocks: Dividend stocks usually have a nice valuation floor since a number of institutional investors love the income plus capital appreciation component to dividend-paying stocks. They typically are viewed as the 'smart money.' If a high-quality dividend stock decreases in value, it is usually the institutional investors gobbling up more shares.
These core benefits are fundamental points in my philosophy and approach to dividend investing. It is really quite simple:
Invest in quality.

Take advantage of compound interest.

Minimize downside while maximizing upside. This can be done by investing in undervalued dividend stocks.

Diversify by building a core income-generating portfolio.
Let's get into the plan of it all…
My approach to achieving financial freedom through dividend growth investing
I have a unique approach to dividend growth investing that I hope to follow along for the foreseeable future. I ran the specific numbers on my approach and I should be able to achieve financial freedom by following the plan. The plan includes the following assumptions:
Receive an annual dividend yield of 3% on your portfolio

Stock appreciation of 6% per year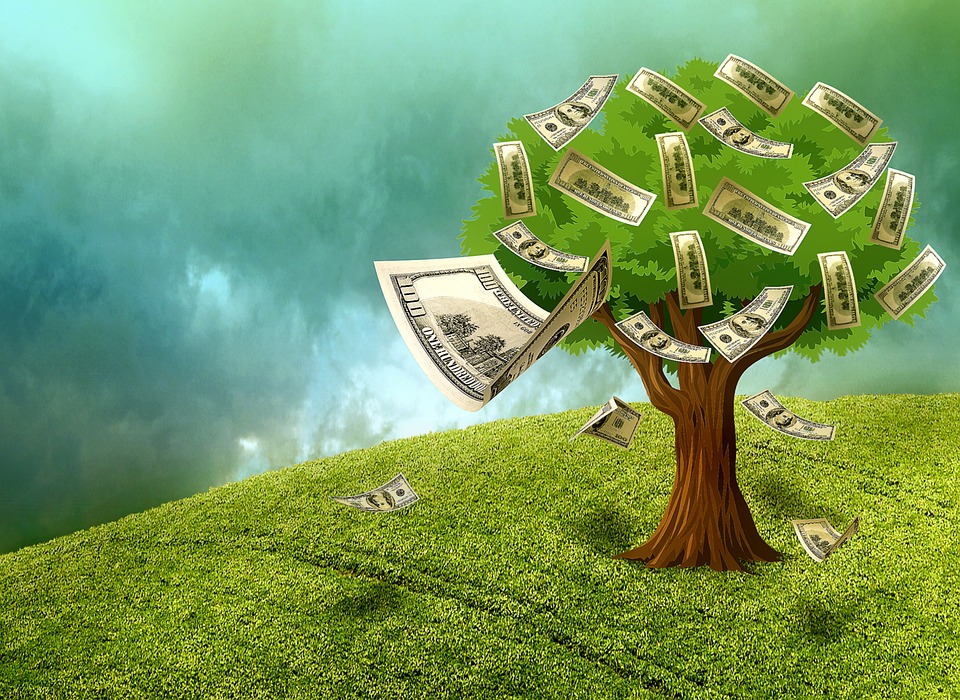 The Five Step Method To Achieve Financial Freedom Through Dividend Investing
Start out by contributing $200 per month to your dividend growth portfolio

Increase your annual contributions by 25% each year

Reinvest all dividend income back into the dividend growth portfolio

Invest in high-quality stocks that enable you to achieve an annual 6% growth rate in your equity value

Rinse and repeat steps 1-4
Below is a graphic from the Millionaire Mob Dividend Calculator which summarizes the impact:
In the first line, you can see the $200/month resulting in $2,400 of contributions in the first year.  If you maintain the 5 steps outlined above, your portfolio will hit the $1 Million threshold in Year 16.  As you continue to follow the plan, your nest egg grows to $3 Million by Year 20 as the power of compounding begins to significantly impact your portfolio.
If you're uncomfortable with the 25% increase in annual contributions, or would rather start with a figure other than $200/month, you can rerun the calculator using my Dividend Calculator to project future portfolio outcomes with various input assumptions.
When developing your financial plan, evaluate whether you have debts that need to be extinguished first, and adjust your investment contributions accordingly. I like to eliminate debt that has an interest rate of 4.5% or higher. Overall, the long-term stock market returns are 6-9% annually, so my preference is to de-prioritize paying off lower cost debt and put my money to better use in dividend-paying stocks.
---
What Are The Downsides Of The Plan?
There have got to be some downsides to this! It sounds too good to be true.
Yes, there are certainly downside considerations to consider relative to other strategies. Here are some considerations regarding building a dividend portfolio to achieve retirement:
There are certainly tax considerations with dividend growth investing as the dividend income received is likely taxed at a higher rate than index investing. Caveat empire though! If I do retire early, my annual income will be much lower than what it is today thus reducing my effective tax rate and enhancing the after-tax dividend income.

You must increase your income to continue pace with the annual contribution increases. Increasing your income is paramount… For those young ones out there, stay focused on your career and find other income streams that can be reinvested early.  If you can't maintain the 25% annual increase in your savings rate, your timeline to Financial Freedom will, obviously, be longer than the scenario presented here.

Picking stocks can be difficult. However, if you stick with strict criteria and limit transaction fees by paying zero-commission trading this can be easily mitigated. Check out our infographic on how to build a dividend portfolio. This should help with your initial portfolio construction.
Conclusion on Dividend Growth Investing
Dividend growth investing should never be the end all, be all solution to your retirement goals. I am very fond of a dividend growth investing solution due to the unique characteristics of income plus growth when investing. However, my dividend growth portfolio is additive to my current pre-tax retirement accounts. I continue to contribute the maximum allowed amount to my 401(k) and the maximum amount to my Backdoor Roth IRA.
I am deploying a dividend growth strategy in my after-tax accounts since I want to retire early. I don't want to depend on tapping into my pre-tax retirement accounts early. I was fortunate enough to extinguish my debts besides my student loans, so I am focusing on increasing my income and reinvesting all income into my dividend portfolio.
Dividend growth investing is not for everyone. However, it is an awesome opportunity to build a portfolio from the ground up at an early age. With my 20-year plan, a 20-year-old can safely retire at the young age 40 solely by following my steps outlined above. Start early and execute the plan.
In the meantime, go out and enjoy yourself. Travel the world and live in the moment.
Are you ready to start your dividend investing journey? Let me know in the comments below. I'd love to hear from you and address any comments or concerns.
Author Bio: Millionaire Mob is where people come together to find the best travel deals and financial advice. We specialize in dividend growth investing, passive income, and travel hacking. Our advice has helped thousands to travel the world and achieve financial freedom. Follow me on Twitter, Facebook or Instagram. Want to know our stock picks in real-time? Follow us on Stocktwits too!