I'm attempting a new style today, I hope you enjoy the approach.  A "Photo-Journal", if you will, of my years thus far on Planet Earth.  A Life In Pictures. It's good to try new things from time to time, so I'm giving it a shot.  This wasn't planned (more on that in a second), but I hope you enjoy this personal post.  Consider this a pause to look back on The Retirement Manifesto Journey.  Regular programming will resume shortly.
I've always loved photography, and I had some fun putting this post together.  Every picture below has personal meaning to me.  If you tire of the commentary, just scan the pics and enjoy a slideshow of my life. I hope you enjoy the historical perspective and the experiences that have made me who I am today.
After the short Blast Through My Past, we'll move on briefly to the original point of this article:
---
Live Life Looking Forward, While Cherishing The Past.
Click To Tweet
---
As often happens, my mind wandered as I started to write tonight and I ended up in an entirely different place than where I thought I was going. I love it when that happens (it's one of the things I enjoy about writing).  This post was originally titled "Live Life Looking Forward".  I just changed it to "A Life In Pictures".  I love Editorial Freedom.
Go with the Flow.
I hope you enjoy the journey through my past.
---
With that, here's my story…..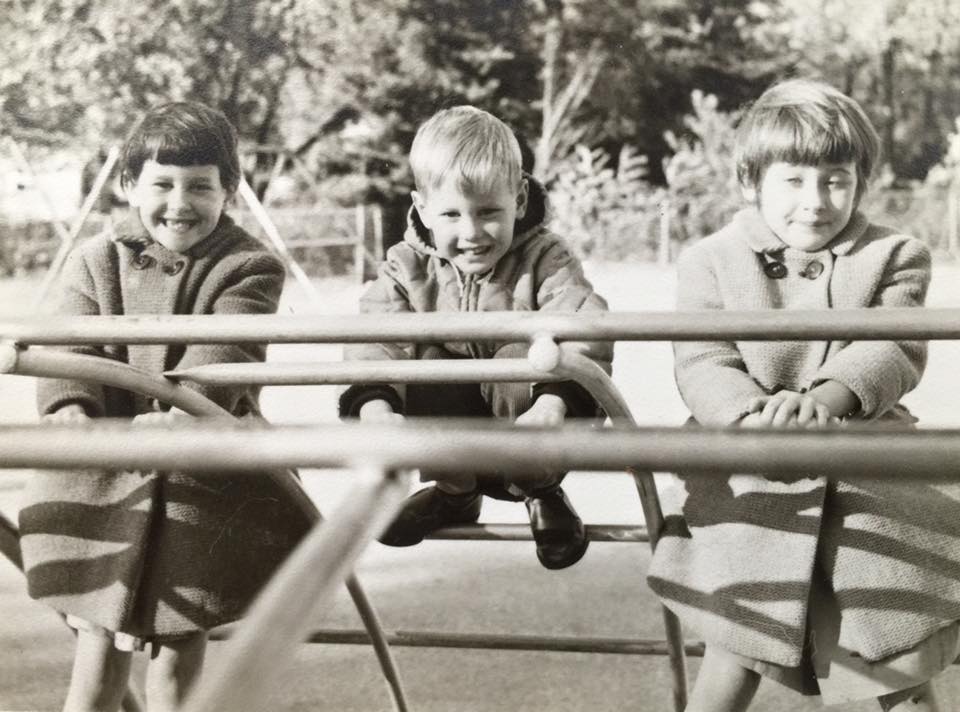 I treasure my childhood and appreciate my parents for shaping me into what I've become today (Thanks, Dad – I know you read this blog, and I meant every word I wrote in my Tribute To My Dad.   I love your support and our weekly phone calls! I'm proud to call you my Dad !) .
I cherish the memories of my youth in small-town America.  Summer days spent sunrise 'til sunset OUTSIDE. Building forts in the woods, rolling tires down the hill, riding bikes over those crazy ramps we built from plywood, skateboarding around the college, swimming in the local lake (where I swam again last October).   Playing "Ghostie Ghostie Come Out Tonight" with all of the neighbor kids until well after dark.
WiFI?  PlayStation?  Non-existent, and I'm thankful for that.
As I got into my teens…
…I think of endless hours with all of those teenagers at the beach on Rose Lake. The beach where all the cool kids hung out (wow, was I a cool kid?  Sure didn't think so at the time) was only a block from our cabin.  I spent my life on the lake.  I also developed a love of swimming which has benefited me ever since.
With both my parents being teachers, we enjoyed the benefit of "summers off" together as a family,  and we lived at the lake for 3 months each summer. It was Nirvana for a kid in his teens.  As importantly,  my parents' focus on work/life balance made an impact on me as I became an adult.
The world was safer back then.
I miss that.
I enjoyed my years at college…
….and will forever cherish my summer "lodge jobs" at Yellowstone (Montana/Wyoming) and Glacier Bay (Alaska) National Parks.  My first few years of true independence, with a driving urge to capture all the travel experience I could into my newfound freedom.  Life was my oyster, and I took advantage.
The memories are countless, and the memories are good.
The solo 3-day hike in Alaska, 100+ miles from the nearest road.
That pack of wolves on that Alaskan ridge.  I was alone.  It was surreal.
The kayaking trip in Glacier Bay, with Killer Whales breaching nearby.
The bear that I spooked on that river.
Nights spent looking over Yellowstone Canyon in the light of the moon.
The hikes.  Oh, the hikes.  Every weekend, many miles.  Smiling as I type….
Those summer memories are special.  Seems only yesterday that I was on the hike pictured below in Yellowstone.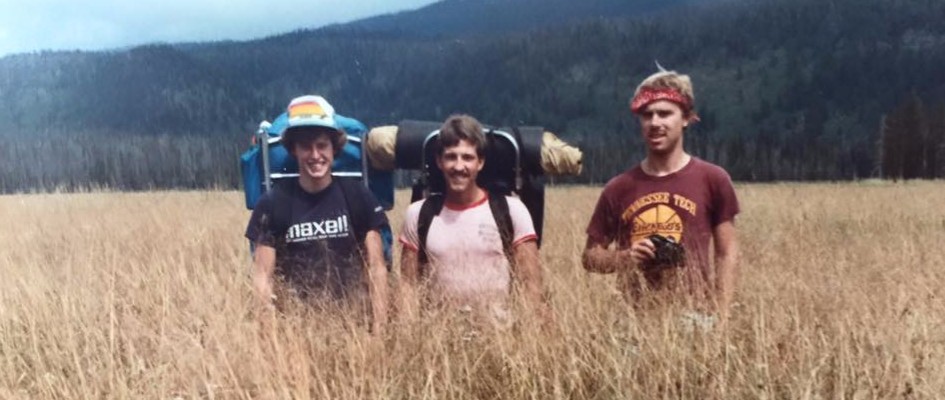 ---
Adulthood
I graduated college and accepted a job with a major manufacturing company.  35 Days after college graduation, I walked into an office as a corporate employee.  Paycheck!  401(K)!  Insurance!  Chaaaa-Chiiiing!!  Never in my wildest dreams did I think I'd be with them 32 years and 3 months later.  Yet here I am, with all of the benefits that come from a three-decade-long Corporate Career.  Funny how life works. The work has been good, and I'm thankful.  As I've worked my way up "the ladder", I've focused on Living Life Along The Way.
In spite of my work obligations, I focused on Living Life Along The Way.
Click To Tweet
My first assignment was in an industrial Ohio working town (the "steel" part of the country with true grit, where men are men and Political Correctness doesn't carry much weight).   It was there that I met my wife, and a health club romance was born.  It would last a lifetime.
Memories of that first date, in what turned out to be a mafia-run restaurant.  A trip to Washington, D.C. in my MGB convertible.  Top down, nasty sunburn. Loads of fun.  Our trip to Maine in my $500 Subaru "winter car", with a seat that wasn't quite secured to the floor.  Great memories, all.
My Wedding Day
My wedding day will always have a special place in my heart.  I'm blessed beyond words with the bride I've wed, she's more than I deserve.  She's made my life great, and I'm a lucky man.
Our honeymoon in The Smokies, at a "romantic cabin" that's still there today (we drive by it sometimes, and smile). Who'd have known that someday we'd retire in the same Southern Appalachian mountains?
We'll be celebrating our 30th Wedding Anniversary next month.
Seems so long ago.
Seems like yesterday.
Our first few years of marriage were special.  We were "DINKS" (Dual-Income-No-Kids), and we enjoyed life.  Great vacations, two Siberian Huskies, and the purchase of our first home.  Since this is personal finance blog, I should mention that we saved 100% of her pay, so she'd be free to become a stay-at-home Mom after children entered the picture.  We lived life every day.  We Lived Life Looking Forward.
---
We treasured our years of parenthood.
After years of "trying", we adopted our daughter and were in the hospital when she was born.  She's been one of the best gifts we've ever received in life, and we thank God for allowing us to be her parents.  We've been there from the day she was born until the day she flew the nest.  18+ years of shaping the life of the next generation.
Parenthood. What a challenge.  What a thrill.  What a gift.
We've been following The 10 Commandments of Early Retirement along the way, but we also gave our priority to creating family memories and enjoying our journey.  We spent our free time focused on vacations around the world (gotta love those frequent flier miles), and we were intentional on exploring a new part of the world every year.  Every.  Year.  I'll forever cherish the vacations we've taken.
---
---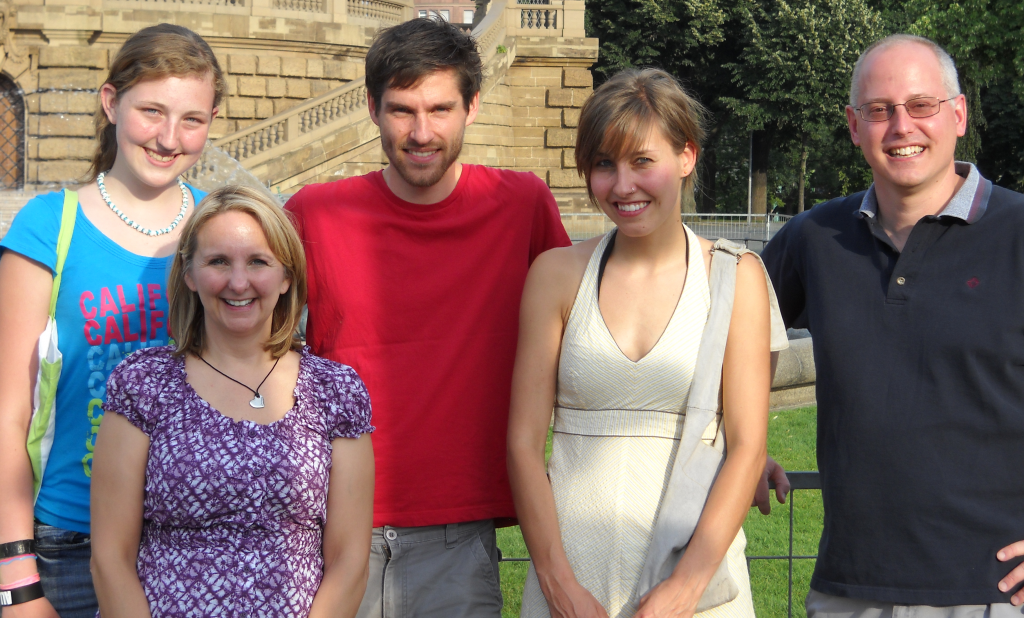 ---
Our Daughter Matures
As our daughter became a teen, our relationship changed as they inevitably do, and we adapted.  Her wings begin to sprout, and we were determined to teach her to fly.
She tried out lots of things,  pursuing modeling and the ROTC RIfle Team and Horse Riding competitions and The 4-H Goat Club and guitar and…and…and….
---
We supported her on her journey, and her wings began to grow.
---
---
The Empty Nest
4 years ago, she left for college, and our nest was empty.  What a time of change.  What a time of potential. Family life takes on a whole new form.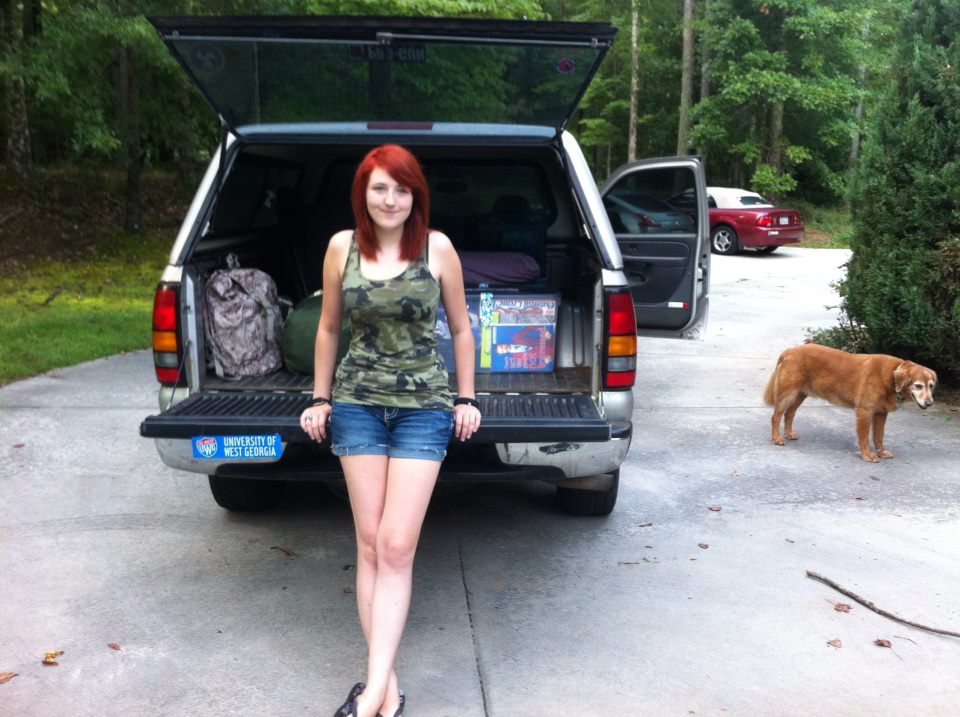 After a couple of years of college, our daughter became a Police Officer and we taught her the First 6 Steps To Financial Wealth.  She's flying now, she's learned to soar.  We love to watch her fly.
Our Daughter's Wedding Day
Our daughter's wedding this past July was a truly special event in our lives.  It was the Perfect Wedding.  It was the Perfect Day. Memories of my walk down the aisle with my little girl will linger for my lifetime.
Our nest has been empty for four years, but somehow it feels emptier knowing our daughter is moving to the Pacific Northwest in the next few weeks.  Then again, it's a great excuse to spend some of our upcoming travel time in the Upper Left Corner of this country, an area we've always loved.  We saw her 3 days ago for the last time before she moves.  We're kind of sad, but life goes on.
---
The Path Forward
Many folks struggle with the transition to an Empty Nest, but my wife and I have embraced it.  It's a tremendous opportunity in our lives, and we're pursuing it with a passion.  Life is our oyster, and we're grabbing it with both hands.  We've worked our entire lives for this moment.
It's time to enjoy the fruits of our labor.
We continued in our passion for travel, and we've continued to pursue a great life.  We take time to celebrate the special moments of life, like our 25th wedding anniversary trip to Nova Scotia:
Nova Scotia – 25th Wedding Anniversary
---
Live Life Looking Forward
Funny how this post was supposed to start here. The Flow shifted, and it just seemed right to "Cherish The Memories" before we look to the future.  I don't dwell on the past, though you'd never know that from this post.  I can't change the roads I've already traveled, and there's no changing the past.  Regardless, there are times when it's right to look back, and this was one of those times.
In truth, I don't focus much energy on the past.  I've never been one to toss and turn about what I coulda/shoulda/woulda said.
I can't change the past, but I can change the future.
---
Life Is Like A Car With No Reverse. Live Life Looking Forward!
Click To Tweet
---
Our lives don't have reverse.
Recognize it, embrace it, and face the future.
Live Life Looking Forward, While Cherishing The Past.
We've done our job in raising our daughter.  She's turned into a wonderful woman, and she's married to a Patriot who we're proud to call our son.  We continue to pray for them both, and she'll always be our little girl.
But we're looking forward, and the future is bright.
We're living life.
We'll keep you posted on how things turn out…..
---
Conclusion
We're all shaped by the lives we've lived thus far, and there's value in cherishing the memories.  Pause from time to time to reflect on the miles you've covered, and the journey you've made. Don't, however, make the past your focus and lose track of the road ahead.  Like a car with no reverse, you can't go backward in life.  You can't change the miles you've traveled, but you have lots of choices on the road ahead.
Live Life Looking Forward, While Cherishing The Past. 
Your Turn:  What are your best memories from the life you've lived thus far?  What's your greatest excitement about the road ahead?
---
PS – As you read this, I'm negotiating international trade deals in the 102 Degree paradise that is the Kingdom of Bahrain ( an island nation off the coast of Saudi Arabia, in The Persian Gulf), so forgive me if I'm slow in responding to comments.  Also, thanks for indulging my experimental "Photo-Journal" style today.  I enjoyed it.  I hope you can say the same.