It's been a while since I've built an infographic, so I decided to build one today, as a celebration for New Year 2018!!  A Blueprint, if you will, to show you some suggested personal finance goals for every age as you work your way toward a Great Retirement.
I wrote a detailed article titled Money Goals For Every Age which gives more context to the Infographic, feel free to read it if you'd like to get more background on the topic.  Otherwise, just have a look at the high-level targets for personal finance goals for every age below, and see if you're on track as you set your goals for the New Year!
---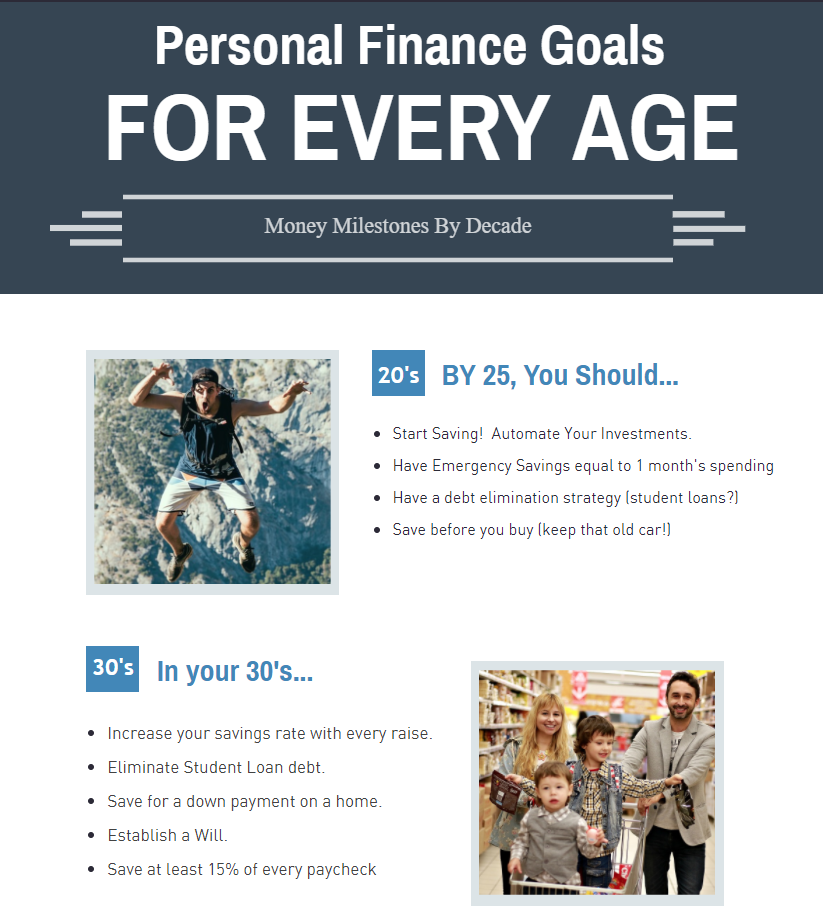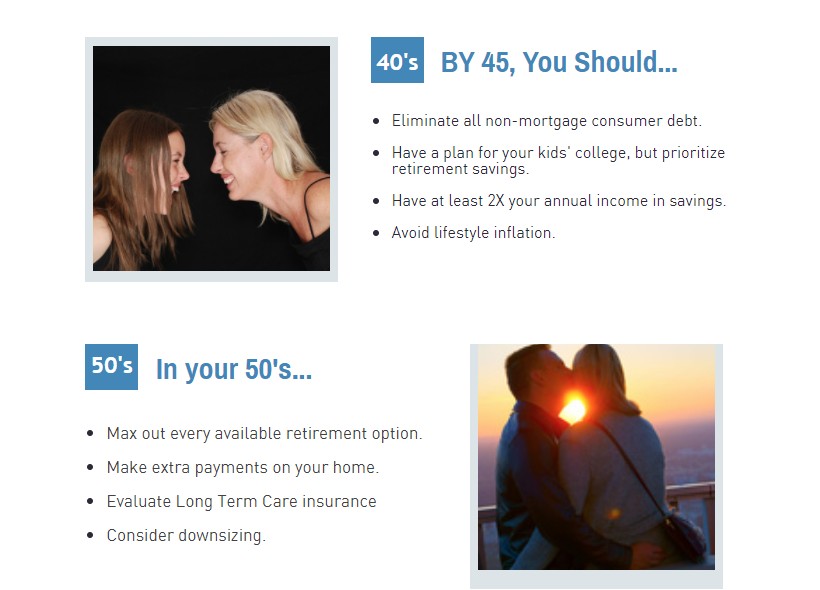 If you'd like to dig into the topic in more detail, I've included links to some relevant articles from major personal finance sites below.  Spend some time thinking about where you may have gaps, and consider setting some personal goals to improve your situation in the New Year!