Have you ever run a marathon?
I did, once (just to see what it feels like to run 26.2 miles!).
After the 26.2 mile run, I needed to take a break.
Have you finished a marthon lately?
Did you follow the effort with a well deserved break?
Take A Break
Sometimes life throws you a marathon,
Sometimes it offers you cake.
There's time when you work like a madman,
And there's time when you've earned a good break.
The Retirement Manifesto
(yeah, I'm a writer, not a poet)
Running A Marathon…
As any regular reader will know, the last few months of our lives have been a true marathon.  Here's how our race has played out:
Warm Up:  Our race started with a warm up in early January as we questioned about getting "Mom" moved to the nursing home near our mountain cabin.
The Starting Gun: The gun went off when she was transfered to the new nursing home in Blue Ridge, GA (100+ miles from our home, but only 5 miles from our cabin).  We realized our plan was wrong, and started to run.
Mile 5:  We had a big hill at Mile 5 when we had to exert extra effort to get the house ready for the photographer on short notice, with an international business trip thrown in the middle for good measure.
Mile 10:  After the photographs, we were able to cruise for a few miles until the listing went "live".
Mile 11:  Big Hills through mile 11, as we had to keep the house "Show Ready" at all moments of the day, with a possible 30 minute notice for a viewing.  Tough to do with 4 dogs in the house!
Mile 15:  Nice downhill as our bidding war erupted, and we were able to accept an offer at a price over our asking price, within 7 Days of the listing going live!
Mile 16:  Nice, cold water helped re-energize our efforts.  The refreshing break came via the story of our sale being selected for a guest post on MillenialMoneyMan's blog!!
Mile 18:  Suddenly a very steep, but short hill, as we Downsized in 24 Hours!
Mile 19:  A bunch of rolling hills as we went through a 24 hour period where it looked like the deal would fall through, kudo's to our realtor Heather Hall to pull off a "Stick Save" and keep the race moving forward.
Mile 20-21:  Endurance starts to fade as we load up the furnishings required for my 1 bedroom "City Apartment" and make a Saturday sprint to furnish the apartment.  It's great to have "running partners" (friends from our church) who were willing to help load the heavy stuff!
Mile 23:  Near exhaustion now, as we work hard clearing EVERYTHING out of our primary house, and prepare for our "final" move of all remaining items to our new downsized home in the mountains.   While we thought we'd done a good job of downsizing excess "stuff", we're still amazed at how much STUFF we have, especially in the "unfinished" side of the basement.  We'll have to leave a nice tip to our trashman after we finish this race, they've gone above and beyond in removing the piles we've left for them the past few weeks.  Our neighbors now love us, as we've loaded them up with stuff we could not longer carry this late in the race.
Mile 24:  We're heading into the final 10% of the race this coming weekend, with our final UHaul rental scheduled for Saturday, followed by our "last drive" from our primary home to the cabin.  If all goes well, we'll be 100% out of the house, and into the cabin by this Saturday.  To insure we finish the race on time, we've built a 5 day buffer between our planned "final move" date and our closing, allowing us to make any final "sprints" as required to tidy up the house before closing.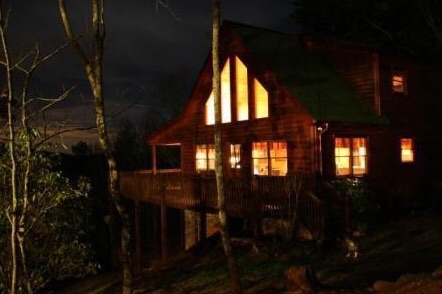 Mile 26.2:  At this point, we're looking at crossing the finish line next Thursday, when closing is scheduled to occur.  If we're able to get through these last few miles, we'll be rewarded with a significant increase in liquidity, the ability to payoff our cabin, and the satisfaction of completing our downsizing strategy as planned.
Take A Break
To celebrate the race we've run, my wife and I are planning a well deserved break next week.   After driving up to the cabin with our final load on Saturday, we're going to take a week off.  I'm taking some vacation time from work, and we'll intentionally slow down, stretch the race weary muscles and kick back on our cabin's deck to rest our tired legs.  We'll plan on heading into the city on Thursday to finalize the closing process on our home sale and officially complete the final miles of the race, but for all intents and purposes the "heavy lifting" (literally) effort will be over after we've unloaded the last of our possessions at the cabin.
So, we're going to take a break.
We're going to take the time to reflect on a major achievement, and spend some quiet time reuniting with each other after a very hectic home sale, downsizing and relocation effort.  We'll have some nice dinners out, maybe even splurge at one of the "high end" places (with creme brulee to die for!).  We'll have a breakfast (or two) at our favorite coffee shop in town. We'll play with the dogs.  We'll read a few books.  We'll sit.  We'll relax.  We'll hike.  We may even kayak.
Bottom Line:  We'll intentionally rejuvinate.
(Be forewarned – I may not publish an article next week.  I'm sure you'll understand.)
What About You?
I asked you at the start of this article if you'd ever run a marathon.  Recognizing now that I was using an analogy, I would argue that everyone reading this has run a few marathons in their life.  Perhaps you're running one now.
As important as the effort during the race, don't overlook the recovery.
No one can run forever.
After you've run a marathon, you deserve a break.
Recognize the need, and unplug.
Reconnect with your spouse.
Celebrate your achievement.
Be intentional.
Rejuvinate.
Live life.