The best nonfiction tale I've ever read is an amazing story of Endurance.  Ironically, it's about a ship of the same name, and the amazing men who sailed her. It's relevant for The Retirement Manifesto's goal of "Helping People Achieve A Great Retirement".   Today, I'll tell the story, and share it's relevance for us as we prepare for a great retirement.
Endurance: The Secret Weapon of Retirement. Here's Why
Click To Tweet
For those who don't know the story of Ernest Shackleton, you're in for a treat today.  A. Truly. Amazing. Story.  After initially reading the story online, I ordered the book, and have spent hours pouring over the fascinating story and the hundreds of photographs taken by the expedition's photographer.  I'm still in awe every time I open the book, as I did this weekend while preparing to write this article.
The Tale Of Endurance
Ernest Shackleton was an Arctic explorer in the early 1900's, when the race to discover the South Pole was underway.  After losing the race to the pole to Roald Amundsen, he launched the Imperial Trans-Antarctic Expedition in 1914,  with the goal being the first team to make a land crossing of Antarctica.
The story of that expedition could fill a book.  In fact, it does.  A BIG book, as evidenced by the picture of my "sailing book collection" in my personal library.  Shackleton's story is the big book on the left:
The Saga Of The Endurance
This amazing book tells a story unlike any I have ever read. For the sake of time,
I'll summarize the entire story down in a list of bullet points.
 Trust me, this does NOT do justice to this amazing story, and I encourage any of you who are interested to order the book.  When I searched it on Amazon, I found 72 books written about this expedition (I told you it was an amazing story).  
Click here to order "South With Endurance", the book shown above. 
---
The Endurance was launched in Dec 1912.  At 144 feet, she was perhaps the strongest wooden ship ever build.
The Imperial Trans-Antarctic Expedition launches in August 1914 from Plymouth, England.  The crew was comprised of 28 men aboard The Endurance, with Shackleton as Captain.
In Jan 1915, only 200 miles from her destination of Vahsel Bay, Antarctica, The Endurance becomes trapped in sea ice. A 6 day gale ensued.  She was locked tight in the ice, and would remain so for the next 11 months.
On Sep 30, 1915 (9 months after being frozen in the ice),  The Endurance suffered what Shackleton described as "the worst squeeze we had experienced".
In another massive ice squeeze, her hull cracked through on Oct 27, 1915.  In −15 °F weather, orders were given to "abandon ship".  Remaining supplies were hauled on the ice.  She ultimately sank on Nov 21, 1915.
Having no choice, the men had to shoot, then eat the sled dogs brought along for the expedition.  The last dog was shot on April 2, 1916.  Gruesome, yes, but relevant to show the desperation of the situation.
On April 8, when their ice split into a dangerously small floe, the men realized they had no option but to "man the lifeboats" and row for Elephant Island, an uninhabited island 100 miles away.  Across the Southern Ocean, in temperatures sometimes as low as −20 ° F,  on open rowboats.
Arriving at Elephant Island, they realize it offers no long term hope, so Shackleton and 5 other men make a desperate 800 mile crossing to S. Georgia island in the hopes of reaching a whaling camp there.  The other 23 crew members remain on Elephant Island, hoping they will someday see a ship coming in for their rescue.  They wait.  And wait.
A harrowing 16 day crossing ensued for the 6 men. A north-westerly gale almost caused the boat's destruction as it faced what Shackleton described as the largest waves he had seen in twenty-six years at sea.  And he was in, essentially, a life boat.
On May 10, 1916, the crew lands on South Georgia Island.  Unfortunately, they landed on the South shore, and the known whaling camp was on the North shore.  They decide a "cross island" trek is safer than launching the boats once again into the Southern Ocean, even though no one knows the interior of the island.
With no map, they set out on a remarkable journey over the interior of the inhospitable S. Georgia island.  With lives at stake, they never stopped, and hiked nonstop for 36 hours, finally reaching the whaling station in a state of absolute exhaustion.
South Georgia Island, a rugged interior.
3 Days after arriving at the whaling station, Shackleton was at the helm of a large whaling ship he had borrowed for the rescue.  The ice was too thick, the boat too weak.  They turned back, and the rescue was stifled for months by the ice.
May turned into August as Shackleton searched desperately for a ship strong enough to mount a rescue.
On August 25th, the Chilean government finally lended a steamboat capable of navigating through the ice.
On August 30th, the crew was rescued off Elephant Island.  The crew had been isolated on the desolate island, with no form of communication, for a total of 4 months, not knowing if Shackleton had survived the ocean crossing.  They had originally estimated they'd be there 1 month, and were becoming desperate when finally rescued.
In the end, the crew survived from Jan 1915 – Aug 1916, or 20 months in Antarctica.  For 9 months of that time, they had no ship, little food, and no clear path for survival.  Amazingly, all survived. No Lives Were Lost.
One of the greatest endurance and survival stories of all time.
---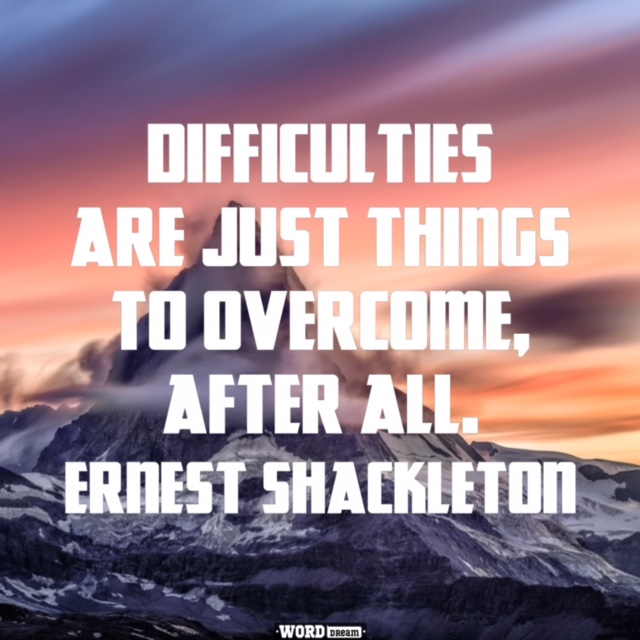 ---
Endurance:  Retirement's Secret Weapon
Shackelton's story, to me, is a perfect illustration of the power of Endurance. Endurance is also a powerful concept as we plan for retirement.  Endurance, considered in it's totality, offers many interesting elements which help us to Achieve A Great Retirement.  Just as Ernest Shackleton demonstrated the power of Endurance in his epic Antarctic quest, we can use endurance as a secret weapon to improve our retirement.
Below are 5 Aspects Of Endurance that enhance our retirement.
5 Ways That Endurance Is The Secret Weapon Of Retirement
Click To Tweet
---
1. Endurance Provides Purpose
When my 80+ year old mother-in-law was living with us (dementia), one of her main goals every day was to walk down our 100 yard long driveway with our 4 dogs.  "As long as I can walk that driveway", she'd say, "I know I'm doing ok".  She often walked that driveway 5 times per day.  Endurance.
Now, after breaker her hip and slipping further into dementia, she insists on "walking" in her wheelchair by pulling herself down the hallways of her nursing home with her feet in a "walk from the knees down" type of motion.  She pulls herself everywhere, and she's FAST.  Endurance.
These "tests of endurance" provide a purpose for her.  Something to strive for, every day.
What provides that in your life?
---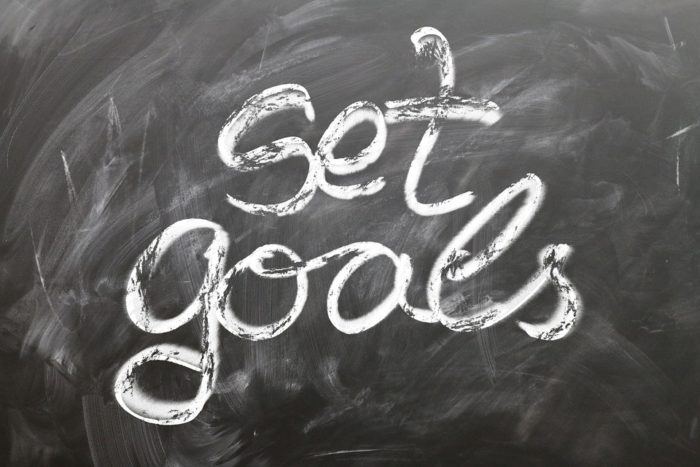 2. Endurance Provides Motivation
Work, whether we like it or not, is a means of providing motivation to our lives.  Work comes with inevitable goals and objectives, which give us something to "shoot for" in our lives.
In retirement, we get the opportunity to set our own objectives.  We can choose Endurance.
For me, endurance will be part of my retirement motivation.  I've always liked to push myself with endurance fitness challenges, as any of you who read the #MyOlympics article will realize.   After I "Swam Across Lake Zurich" on August 23rd,  I set another goal for the latter half of summer.
With a secret never shared publicly (until last week, when I shared it 1-on-1 with my email subscribers),  my goal was to Swim Across Lake Zurich every week, until the water got too cold to swim.  Today, I'll share with you the results of my goal:
Since setting that goal, I've "swam across Lake Zurich" for  6  7 straight weeks!   On Monday, I swam my personal "Endurance Challenge" (with a wink to my subscribers), 40 minutes nonstop.  Tonight, less than 48 hours later, I just swam Lake Zurich again – the FIRST time I've "swam the Lake" twice in one week!!  I feel GREAT.  The water's getting COLD, and I'm not sure how many more week's I'll be able to keep this up, but I'm enjoying the challenge.  Here's the proof, as summarized from my workout log:
Last minute update:  I just completed another "Lake Swim" on 10/10, in VERY cold water, ~67 degrees.  I crushed it, swimming 37 minutes WITHOUT a rest stroke.  Essentially, I "swam across the lake and back" without taking a break, the first time I've ever swam that far in a nonstop freestyle stroke. The log above isn't updated with tonight's swim, but I thought you'd be interested to know that I'm now up to 7 consecutive weeks…..
Find a way to use endurance challenges to keep you motivated.  Have fun with it, try new things, and push yourself.
Endurance.
---
3. Endurance Keeps Us Young
One of the things my wife and I look forward to in retirement is the ability to hike, travel and visit new areas.  We realize we only have a certain number of years before mobility begins to deteriorate.  What if you could extend your "high mobility" time by 3 years?
Do you want to stay young?  Endurance.
Endurance adds energy, and you can use that added energy to more fully enjoy your retirement dreams, and feel better while you're doing it.  Read the story of my friend Joe, who was running ultra-marathons into his 70's.  He's one of the most amazing men I've ever met, and he inspires me.
Exercise has been demonstrated to add up to 3 years to your life, so I think it's fair to assume you'll also get a similar extension to your "fully active years".  Let's assume you retire at 60, and have 10 years of good mobility.  3 years would be a 30% improvement to your active years of retirement.  Exercise has also been proven at least as effective as prescription drugs in fighting many ailments of old age.  (Don't believe me, read this).  Endurance.
If you could increase your active retirement years by 30%, would you?
Click To Tweet
The number of years we have of freedom to travel on our terms is limited.  Use the secret weapon of endurance to stretch the number of years to the maximum level possible.  A potential 30% improvement seems worth the effort.
---
4. Endurance Provides Challenge
Have you ever challenged yourself to achieve something you've never achieved?  As you face retirement, or if you're already there, take some time to think about something you've always wanted to do.
You can challenge yourself in hundreds of ways.  Take an onlilne course, take a music lesson, run a marathon (or, simply a 5k).  Learn to fish.  Walk a mile every day. Visit all of the National Parks (like my new "reader friend", Sidney, is doing). This weekend, I challenged myself to learn how to do InfoGraphics. You can design your challenge however it works for you, and challenges help make retirement better.
Make "Endurance" one of your Purposes in Retirement.  It will "Help You Achieve A Great Retirement".
Make It A Challenge To Challenge Yourself With Endurance.
Click To Tweet

5. Endurance Changes Your Attitude
When you feel good about yourself, you feel better about life. Finding a way to challenge your own endurance results in a more positive attitude (at least it does for me, and I don't think I'm THAT unusual!).  When I'm pushing myself, as I do on a long swim, my mind has time to relax and think about things.  It's a very productive mindset, and I'm convinced it helps me maintain a positive attitude on a lot of the broader issues in life.  It gives me "thinking time" to come up with ideas for this blog.  It's good prayer time.  It's "brain food" time.  It's healthy to give your mind time to think, and Endurance can be a means to carve out space for the time.
Endurance.
---
CONCLUSION
In the case of Ernest Shackleton, Endurance Meant Survival.
In your retirement, find a way to use Endurance as your Secret Weapon.  If used correctly, it can Help You Achieve A Great Retirement.  What have you got to lose (beyond, perhaps, a few extra pounds)?
Endurance.
Give it a try.