---
---
I'm 53, And Just Medaled In My First #Olympics
The title of this article is correct.  I am 53, and I did just win a medal in my first #Olympics.
The definition, however, may not mean what you think it means.
I hope #Olympics is not subject to copywriting.  If so, I apologize and hereby declair my humble intent to treat the term with the respect it deserves.  To be safe and protect the copyright, I'll change the name for this article to #MyOlympics. You see, the #Olympics I'm writing about is really:
The #MyOlympics
The #MyOlympics is a competition similar to the "real" Olympics, but different.  First, let's think about the "real" Olympics.  The Olympic games inspire many of us, including this author.  I get enthralled, mesmerized even, with the various elements of the #Olympics:
The competition between nations.
The striving to push your body harder than it's ever been pushed
The Thrill of Victory
The Agony of Defeat
World Records
The National Pride
The Celebration Of Excellence
The Fight Against Aging
The Olympics are a truly global phenomenon, and I enjoy them immensely.
But……There's A Problem.  For almost every human on earth,
The Olympics Are Out Of Reach
For 99.9% of us, we have almost no chance of being an Olympic athlete.  Sure, we can attend the Games.  But is that the extent of our inspiration we can glean from The Games?  Is that the limit of our inspiration?
Absolutely not.
I propose an alternative games in which you, personally, can participate.
#MyOlympics provide a chance for you to experience what true athletes experience. Try it!
Click To Tweet
I'll challenge you one further.  For your own personal inspiration,  I have a question:
"Can you design, and then succeed, in your #MyOlympics?"
The #MyOlympics represent a personal challenge you set for yourself.  A certain goal.
What was #MyOlmpics?
To Swim Across Lake Zurich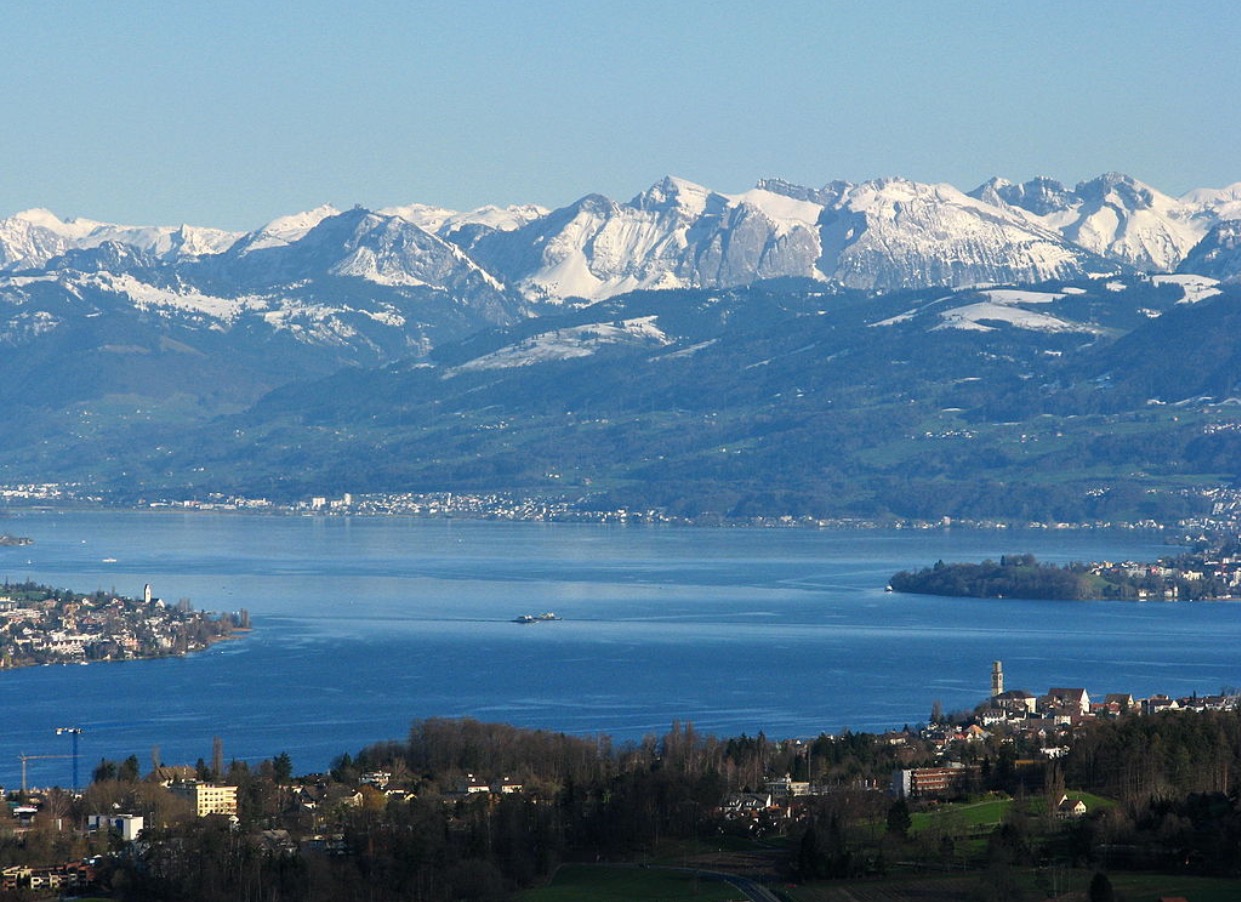 As I explained in A Simple Tip For A More Enjoyable Life, my goal was to swim across Lake Zurich on August 18th. It was an international "friendly competition", with many nations competiting.  The competitors were comprised of worldwide participants from the industry in which I've spent 31+ years.
It was a goal which allowed me to EXPERIENCE, first hand:
The competition between nations.
The striving to push your body harder than it's ever been pushed
The Thrill of Victory
The Agony of Defeat
World Records
The National Pride
The Celebration Of Excellence
The Fight Against Aging
Alas, It Wasn't Meant To Be
You can only imagine the disappointment I felt when the forecast for 100% rain on the day of our event proved to be correct.  The event was cancelled on orders of the Zurich Police (the event was official, and had a permit which allowed the city to cancel the event).  I wouldn't swim across Lake Zurich on this day.  But I wasn't done yet.
Plan B
How we react to bad news is often indicative to our approach in life.  Don't focus on the negatives, find a way to turn them into positives. While I was obviously disappointed, I wasn't about to give up on #MyOlympics. The police said we were still allowed to swim in the "beach area", but we weren't allowed to swim outside the buoys.  As anyone who understands the Swiss culture will realize, that meant we weren't going to swim outside the buoys.
Undeterred, my German "competitor" and I decided to change the event from a long distance endurance event to a short 100 meter sprint across the buoyed area.  Now appreciate this:  I had been planning for a long distance swim, and had done no speed work in my training.
Imagine you were training for a 10 mile walk, and had walked for 3 months straight.  Upon arriving at your competition, you find out it is, in reality, a sprint up 10 flights of stairs. An entirely different event, and one which walking 10 miles a day would not well prepare you for. (Trust me on this, I'm speaking from experience!  The walking analogy is the best I can come up with, but it gives you a sense of how truly different a swim "sprint" is compared to an endurance event, and I can assure you I was ill prepared for a sprint!  Hopefully, the same was true for my competitor).
This being the #MyOlympics, the rules were changed to allow us to both compete in an event we hadn't trained for.
The Results Are In…….And I medaled!
I medaled in #MyOlympics, winning a Silver Medal for team USA.  In full transparency, I was humbly defeated. Really crushed, actually.  After about 20 yards, I saw him pulling away.  I gave it everything I had, but couldn't catch "The Dolphin".  Man, he was FAST!! Look closely at the picture above, and you'll see a guy who looks like he's drowning in the center of the picture (that's me). Ahead of me by 4 lengths is "The Dolphin", swimming gracefully in front of the yellow buoy. As I swam up to the finish buoy in a state of complete exhaustion, and gasping for breath, my competitor said,
"By the way, I was the National Champion in Germany for the 100 meter freestyle when I was 15 years old."
Turns out my competitor was a true swimming spinter, with the record to prove it.  He later clarified that his "championship" was at the State level (Bavaria), but impressive nonetheless.   He insists he would have lost had the original "long distance" event been held, claiming he has speed, but no endurance.  Yeah, right.  🙂  All in good fun, and we had some good laughs about it at the dinner following the event:
At 6'7″, and weighing less than my 5′ 10″ middle aged body, it's no surprise he won.  After swimming, my competitor went on to play semi-pro basketball before joining the world of commodities in which I currently make my living.  A true athlete, with a wingspan as long as I was tall.  It was great fun regardless, and we enjoyed the little competition.  A little humility is good for the soul.
I feel great.
I can sincerely say I won a Silver Medal in #My Olympics.
You see, since it's #MyOlympic, I define the medaling system.  It's one of the true pleasures of this #MyOlympic concept – you are in complete control of how you organize your competitive games.  Change the event at the last minute?  Sure.  Insure only enough competitors are in your race to insure all medal?  Sure.  Your Olympics, your rules.  The point is finding motivation in a fun and creative way.
The Real Winner
Turns out, I was the real winner in #MyOlympics.  I had something to look forward to over the past 3 months, which motivated me to swim several times a week.  I was able to swim in lakes from Quebec to Tennessee to Georgia.  On my longest swim, I swam 60 minutes without stopping. I'm proud of that.  I swam several times a week, developed my personal training plan, and improved my fitness significantly.  I was motivated, engaged, and excited.
I discovered I love swimming.
My competitor's charity (a child cancer center) also benefited by our $100 wager, with the "loser" paying to the charity of the "winner's" choice.  It's a great cause, and I feel good about helping out.  The wager helped elevate the intensity of the event, and kept me on track through 3 months of training.
I Built A Challenge Into Life.
For 3 straight months of training, #MyOlympics have motivated me to train throughout the summer months.  In hindsite, it was the 3 months of training that brought the true value to my life, more so than the event itself.  The event was over in a few minutes, but I received the benefit of the competition for the entire summer.  Since May, I've had something to push myself toward, something to work for, something to train for.
Goals are inspirational.  I've been inspired.
It was a challenge, and it was fun.
#MyOlympics have allowed me to find a creative means of motivating myself to get into better shape, and to have some fun while doing it.  I've truly enjoyed my months of training.  I've learned to be an optimist, and to find ways to succeed.  Event Cancelled?  Don't be negative and dwell on it, find a Plan B.  I could let myself get upset that the original "Swim Across The Lake" was cancelled, or I could see the glass as "Half Full" and look back in fond memories on all of the benefits I've achieved from a more holistic view of #MyOlympics.
I choose the latter, and will look back fondly on the summer of 2016 and the #MyOlympics which provided a challenge during the summer of my 53rd year.
So…now that you know all about #MyOlympics…..
What's Yours Going To Be?