I had some disappointment in my life this week.  
I cured it in 32 minutes.
I'm sure many all of you have dealt with disappointment at some point in your lives.  We can't always control the disappointment that enters our lives.  What we CAN control is how we respond to it.  Manage it well, and it can help you move your life from Good To Great.  Along those lines, I have a story to share.
Yes, I was disappointed this week….
…But in 32 minutes, the Disappointment turned into Gratitude. 
I didn't plan it to happen that way.  But it did.  I learned from it, and today I'm sharing the story in the hopes that you can learn something which you can apply in your own life.
Today, a softer post on an important topic. Disappointment.
Click To Tweet
---
My Story Of Disappointment
A few days ago I got an email from a work colleague who was organizing the August swim across Lake Zurich.  I've been excited about the event and told him months ago that I would be attending, especially given that last year's event got rained out.  I've been training since my first Cold Water Swim on March 1, and have been swimming weekly ever since, including a swim across Lake Ocoee and a swim in Lake Michigan. Want more proof?  See my entire training log here.
I'm ready.  This is the year.
It's time to make up for the last year, where I had no choice but to be content with winning a Silver Medal in a Lake Zurich sprint.
Knowing this background, you'll appreciate why I smiled when I saw the subject line of his e-mail: "Lake Zurich Swim".  That smile faded about 0.8 seconds after I opened the e-mail.  After a few introductory comments, the e-mail dropped the following bombshell:
---
"After looking at the new 2017 rules and regulations for swimming events, set by the Zurich Lake police, we are very sorry to inform you that the lake crossing will not be possible anymore."
---
That e-mail crushed me.  I know it's a "relatively minor" issue in the broader scope of disappointment, but come on! Don't tell me you've never been disappointed by something that may seem relatively unimportant to others, but was important to you. Think about that time, and apply this analogy to that experience.  It's starts here….
…..This was my year.  I've been training for this.  It's time to finally defeat my nemesis, The Dolphin!  This isn't fair.
But,  it's not going to happen.
The Lake Zurich swim has been canceled.
Forever, it would appear.
(Damn Bureaucrats … sorry, had to vent.)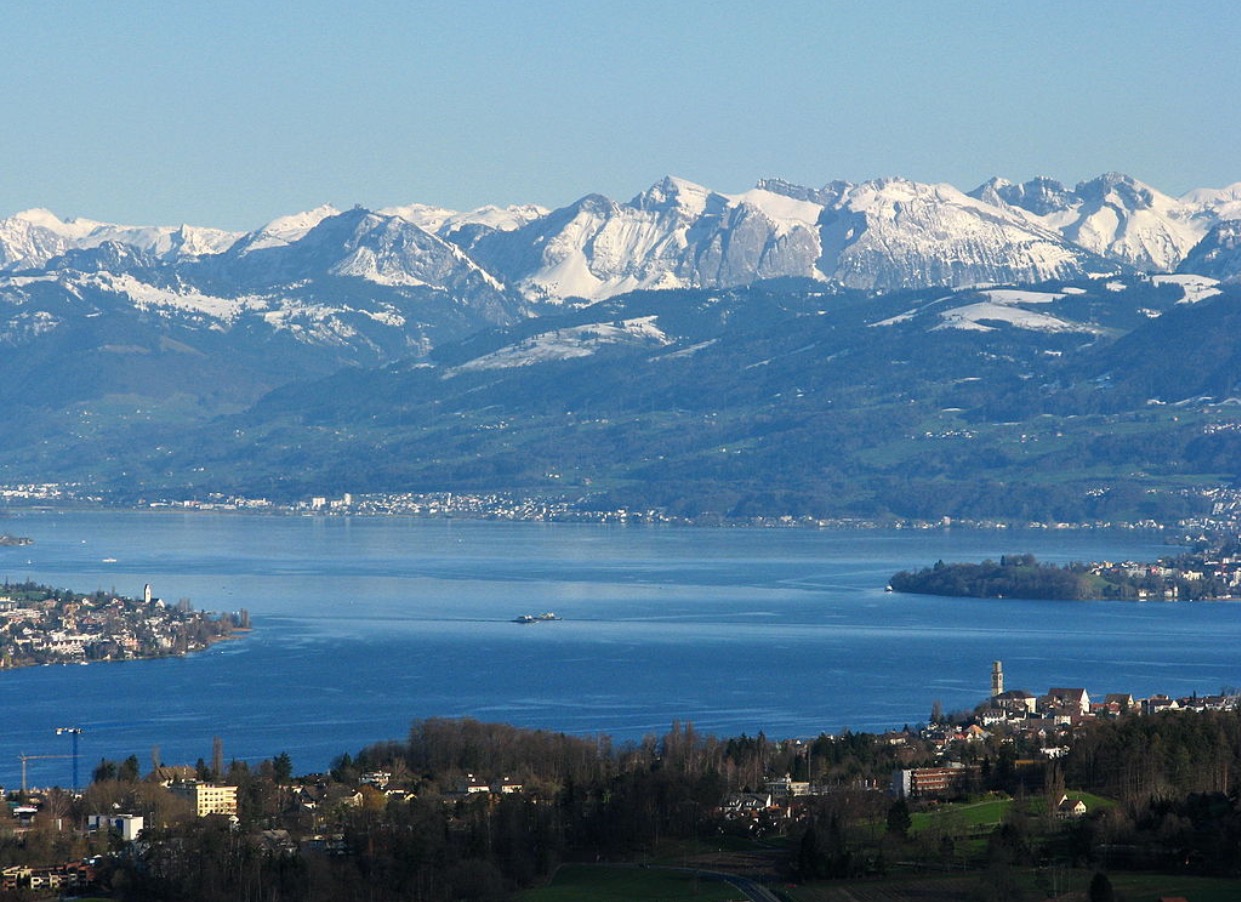 How Do You Deal With Disappointment?
I realize the canceled swim isn't that big a deal.  Still, for me, it was a big disappointment.  More importantly, I think there's a broader lesson on how to handle disappointment that can be drawn from my experience, and my reaction. It all started with my first swim after I got that e-mail.
I had to deal with disappointment this week. I learned some things...in 32 Minutes
Click To Tweet
Let's pick up the story with the first swim…
Overcoming Disappointment In 32 Minutes
This story is an analogy.  I'll share some detail regarding my mental process through a 32 minute period. Think beyond the story of my swim, and think how you can apply it to a situation you're facing: 
The First Swim
My first swim after receiving that e-mail has some lessons for dealing with disappointment.
It was a strange swim.  
It was a wonderful swim.
That first swim lasted 45 minutes, but the first 32 minutes are all that really matter.  It was 32 minutes of transformation, and there are lessons for all of us that I learned during my swim. I'll tell the story using a timeline of 32 minutes.  Again, as an analogy, it helps outline the process:
---
0 – 11 Minutes:  Time To Rant, Then Rethink
For the first 10 minutes of my swim, I was stewing about the canceled race.
At 11 minutes, I began to think about it differently. I thought about the situation for a minute, and decided to become intentional in searching for things in my mind which I could use to see the glass as "half full" instead of "half empty".
At 11 minutes, I started looking for the positives, instead of focusing on the negatives.
Click To Tweet
My mind wandered to my childhood, and the countless hours I've spent swimming.  I've always been a good swimmer since the time my Mom (a lifeguard, in her youth) taught me to swim when I was ~3 years old.  I don't remember learning, I've just always known how to swim.
---
15 Minutes:  A Lifetime Of Swimming
15 minutes into my swim, I started thinking about the fact that I've always loved to swim.
From the Age of 3, I swam every Friday evening at the nearby college pool.  I spent my summers through elementary school at our local Michigan small-town beach (where, ironically, I returned to do a cold water swim last October).
I spent the summers of my teenage years living in a cabin on nearby Rose Lake in Coldwater, Michigan (lucky to have parents who were both teachers, with summer's off).   I lived on the beach.  I swam every day.
I grew up swimming.
But then I stopped.
Life happened, and I stopped swimming.  It wasn't convenient anymore, and I kind of forgot about it.  I didn't miss it.  I just didn't think about it.
It.  Just.  Stopped.
---
20 Minutes:  Lake Zurich Got Me Swimming Again
20 Minutes into the swim, I realized that Lake Zurich is what motivated me to begin swimming again.  Had it not been for the invitation to swim across Lake Zurich, I wouldn't be 20 minutes into tonight's swim.  I wouldn't have had the opportunity to swim in….
Lake Michigan SLOW MOTION Launch:  June 2017 
Wow, what a blessing to have done those swims! I'll never forget the view of the skyline of Chicago from the chilly  61 F  (16 C) waters of Lake Michigan.  I'll forever treasure that drone video from high above Lake Ocoee.  I'll never forget the thrill of Achieving A Dream in London.
None of those swims would have happened without Lake Zurich.
Thank you, Lake Zurich, for the experiences you've allowed me to live.
---
25 Minutes:  I Can Fly
25 minutes into the swim, I had a recollection.  I remembered a dream.  (Wow, we're going deep today!)
As a child, I used to have a repetitive dream.  I can remember it to this day.  I had this dream dozens of time.  I don't know why, but from time to time it comes back into my mind.  Like at the 25-minute mark of tonight's swim. I can remember the dream, and I remembered it now. In my dream, I am flying. Strangely, I use the freestyle swimming stroke to fly, and it works well (wouldn't it be cool if we could do that in real life?).
I'm flying down the stairs of my childhood home, out the front door, and over the neighborhood I know so well.  I can still see the view as I fly high above the treetops, keeping myself aloft with that freestyle stroke.  I can see my house.  I can see the college. I'm soaring high on wings like eagles.
I love that dream, weird though it may be.
The memory of that dream came back to me at the 25-minute mark, as I spent time focusing on the sensation of swimming.  It's marvelous, and unlike anything you can experience "on land".
Weightlessness.
Swimming makes you weightless.  Almost like being in flight, the buoyancy of the water removes the feeling of gravity.  I focused on the feeling of buoyancy and thought about how fortunate I am.  Swimming is effortless to me, similar to how you feel about walking at a brisk pace down the sidewalk.  No thought, just automatic movement.
Except, without gravity.
Flying Swimming is peaceful.  The sound of the water rushing past is similar to the sound of a mountain stream.  It's calming to look down into the water, almost as if you're flying over the bottom of the pool.  It's quiet.  A time to think.  25 minutes of thinking so far, and I like where this is going.
Thank you, Lake Zurich, for letting me fly.
---
30 Minutes:  I Realize That I Love To Swim
Half an hour into my swim, I realized something.  I wasn't swimming to train for Lake Zurich anymore.  That was…
Now, I was swimming to swim.
I was free to swim as a child.  No intervals, no pressure, no constraints.  I was free to swim because I LOVE TO SWIM.  I was free to do something just because I loved it.
I was no longer swimming because I was training, but because:
I've been a swimmer since Age 3, it comes naturally to me.
Swimming gets me as close to flying as I'll ever be.
Weightlessness Is Groovy (a shoutout to my friend The Groovies…are you paying attention?).
Swimming stimulates my thinking and gives me ideas for this blog.
Swimming keeps me in shape.
Swimming has tons of benefits, which are important as I age.
Thank you, Lake Zurich, for helping me rediscover my love of swimming.
---
32 Minutes:  This Post Is Born
At 32 minutes, I noticed that my entire mindset had changed.  An amazing transformation.  In 32 minutes.  I knew at that moment that I'd be writing this post.  And now, you're reading it.  Isn't life strange?

Disappointment Becomes Gratitude
The transformation was absolute and hard to describe.  The best I could come up with is the headline:
In 32 Minutes, I Cured My Disappointment. This Is What I Did.
Click To Tweet
It wasn't intentional, and I didn't plan it.  But, it happened.   My disappointment became gratitude.
In 32 minutes.
I spent the remainder of my swimming trying to figure out what had just happened.  Trying to capture the root cause.  Trying to learn the lessons.  Forming this post in my mind.
---

The Keys To Overcoming Disappointment
The key, in my experience, came at the 11-minute mark.  After venting for 10 minutes, I made a conscious decision to find something positive in the situation.  I wasn't going to change it, but I could change the way I THOUGHT about it.  I let my mind wander, but I intentionally focused on the positives.  The only decision I made was at that 11-minute mark when I changed my focus.  Everything else was Serendipity (my favorite word, by the way).  I simply chose to think about positive things related to swimming.
That's all it took.
So…..
If your spouse disappoints you, spend 32 minutes thinking about the things you love about them.
If your job disappoints you, spend 32 minutes being thankful for the benefits your job provides.
If your finances disappoint you, spend 32 minutes realizing all of the comforts you have.
If your life disappoints you, spend 32 minutes in gratitude for all of your blessings.
32 Minutes.
Added Bonus:  Try to build your 32 minutes into a time when you're exercising. It can be as simple as thinking about this post during your next brisk walk. There's something about exercising that allows your mind to wander, to think.  Applying this thought process while exercising is, in no scientific way, scientifically proven to boost its effectiveness.
---
Conclusion
My conclusion is simple: In 2-steps, you can cure your disappointment in 32 minutes.
Click To Tweet
Step 1: Read The Keys To Overcoming Disappointment (just scroll up to "The Keys" in the previous section, I'll wait).
Step 2: Remember those keys, and apply them the next time you face disappointment, ideally during a period of exercise.
I realize this approach won't work for everyone, nor for every situation.  I don't expect, for example, that it would work on areas of major disappointment.  Regardless, all of us face disappointment on less severe issues from time to time, and life's too short to let disappointment gain a foothold.
Try it, it just might work for you. If so, it's worth it.  If not……."nothing ventured, nothing gained".
Be intentional, and turn your disappointment into gratitude.
It can't hurt, and it might help.  
Besides….
…….It only takes 32 minutes.

But those who trust in the Lord will find new strength. They will soar high on wings like eagles. They will run and not grow weary. They will walk and not faint.      Isaiah 40:31